– About Kelly –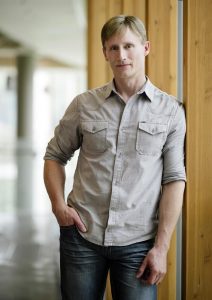 Kelly Funk is a Kamloops-based photographer, specializing in commercial, tourism, stock and portrait photography. He works closely with the likes of , Sun Peaks Resort, Tourism Kamloops, KGHM and numerous other commercial ventures in the city,  and is heavily involved in the promotion of destinations, businesses and corporations in the Thompson Okanagan region of British Columbia, as well as Western Canada. His many photos of the Kamloops area showcases the beauty of the Thompson Okanagan region. He is also the Photo Editor and columnist for 'Outdoor Photography Canada Magazine', Canada's only outdoor photography publication.
A lifelong resident of BC, Kelly's images have garnered him with National awards and praise from his clients. His commercial and tourism client list is extensive, including: CIBC, Honda Canada, Destination Canada, Canadian Geographic, Finning Canada, Cummins, Thompson Okanagan Tourism Assoc., Sun Peaks Tourism, Harley Davidson, Hilton Hotels, Dentalcorp, Northland properties, Glacier Media and a host of others.
– From the Blog –
Located at 1789 Primrose Court, Kamloops. Company information:  Chartwell Retirement Residences is the largest participant in the Canadia...