Ok, this might sound funny at first but once you get used to it, it may be something that will propel your work to another level.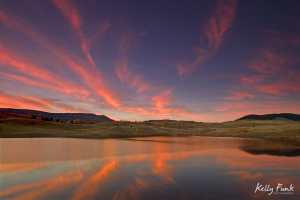 Read the title of the blog again for me.  The last word is images.  If you don't use the word pics or snaps ever again (please don't), and start with "I create images", you're well on your way to reaching a bit higher 🙂  A bit funny, a bit weird but try it out anyway!
So,  on to the meat and potatoes.  What does it take to strengthen your images?  There's a few key things, and all are quite simple in their approach, but add it all up and you get a stellar finished product.
First, simplicity.  Keep it simple and clean!  Don't clutter your images with trying to include too much.  That leads to distractions and creative confusion.  Find your point of interest and look to accentuate.  Do any more and there will be a power struggle that won't end well.
Look for a story.  In telling a story with your images, you grab the viewer by the sensitive parts and hold on.  If you can get that person to start imagining what may have been going on in that particular image, you've immediately done your job.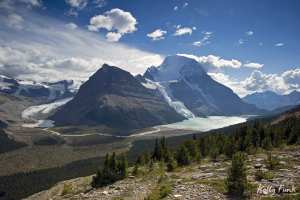 Lighting.  Absolutely one of the MOST important aspects to creating a strong landscape.  This requires you to be at your destination an hour before sunrise and stay at least 30 minutes past sundown.  Don't expect to fall out of your vehicle on the side of the road and take the best shot of your life either.  Finding your location means you'll have to scout out a vantage that you can then feel confident about when the forecast calls for great light.
Become knowledgeable in the ways of barometric pressures, jet streams and types of cloud formations…I'm kind of kidding here but kind of not too 🙂  It helps to know!
Have a sound basis of how grad filters and neutral density filters work.  They are absolutely essential when it comes to the contrast of sunrise and sunset.  Don't even get me started on HDR.  Not a fan.
Look for compositional balance in your images.  Basically what this means is your pictures should have a balanced feel when you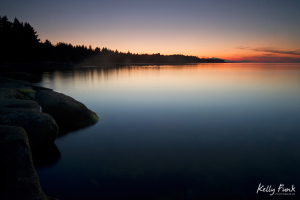 look through the viewfinder.  for example, the mountain on the left side of the image is balanced by the clouds or setting sun on the right side.  Compare that to 2 kids on a teeter totter.  One is 15 and weighs 120 lbs., the other is 7 and weights 48 lbs.   That balance means the final outcome won't go well!!  Same thing with images.
Work hard!! The more you get out, the more time you spend, the more mornings you get up before your spouse, the better your landscape 'images' will be.  Have fun out there!
To see more of my work go to my website here