After I pulled into the driveway of this gorgeous home on Rosehill Dr. in Kamloops to photograph it for a builder, the first thing I did was head to the back to check out what the view was like.  I knew it wouldn't disappoint simply because of the elevation gained from the valley of Kamloops.  To put it mildly it was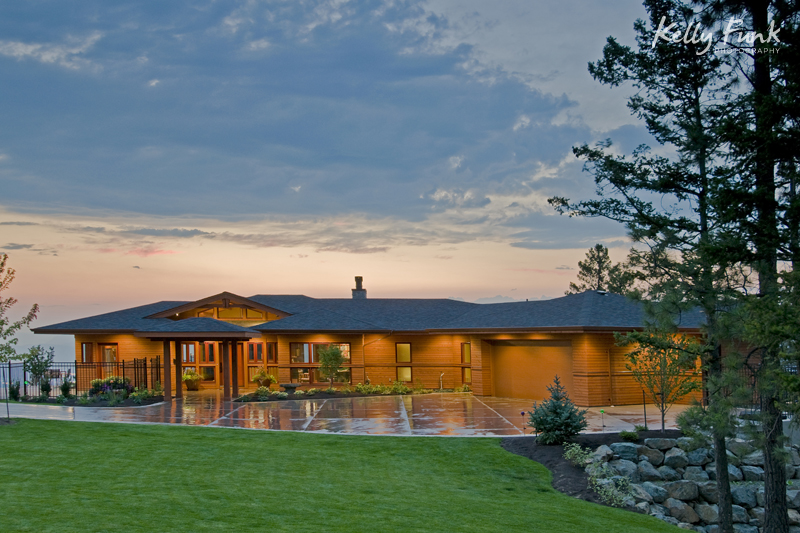 fantastic but I didn't really appreciate the magnitude of it until dusk.  When the sun went down and the lights of the valley started to flicker on, I was blown away at the beauty from this perch in the mountains.
Luckily that view was fairly easy to include in most images due to the sheer amount and size of the windows, as you can see.
Photographing it took some patience for the light to balance a bit from ambient (outside) to inside, and then getting that perfect balance of fill, or artificial light to bring out the highlights of the architecture.  I love shooting homes of this caliber as I love the challenges that it brings.
Every room in this house had character, even the library, which is not shown.  The wide open layout gave a feeling of freedom and spaciousness, especially with those large and plentiful windows.
  Dusk shooting doesn't always bring out the best in a home or commercial building, but in the is case it magnified the positives and created an emotional reaction that the client was looking for.
To see more of my work, go to my portfolio here