It was one of those days that etch themselves into your memory; you know, the kind that leaves both things heard and said and seen so vivid you can recall it and instantly get the same feelings as when it was happening.  We all have experiences like this in our mental hard drive, but this one was just…wow.  No really, it was fun and daring and a bit of a challenge to be able to pull a surprise proposal off and capture the moment for eternity.  Such was the case recently when I got the chance to record Cory's proposal to Stef.
Cory had called me up a few weeks earlier with the news he was planning on proposing to Stef and wanted to know if I'd like to be a part of it.  I was flattered and excited to play a role in the moment, and I knew immediately I had to treat this exactly what the ruse was going to be:  A request from Stef and Cory to be models for me for a commercial client through my stock photo agency, All Canada Photos.  After an email to Stef telling her there was an unknown client through the agency requesting Thompson Nicola imagery of a couple in a leisure lifestyle setting in winter conditions, I knew were on our way.  Cory played the reluctant boyfriend with Stef, "Oh I guess we can do that…if you want" 🙂  I had worked with Stef previously though so I knew she was a gamer and that if she bit at the email we were good to go, and we were!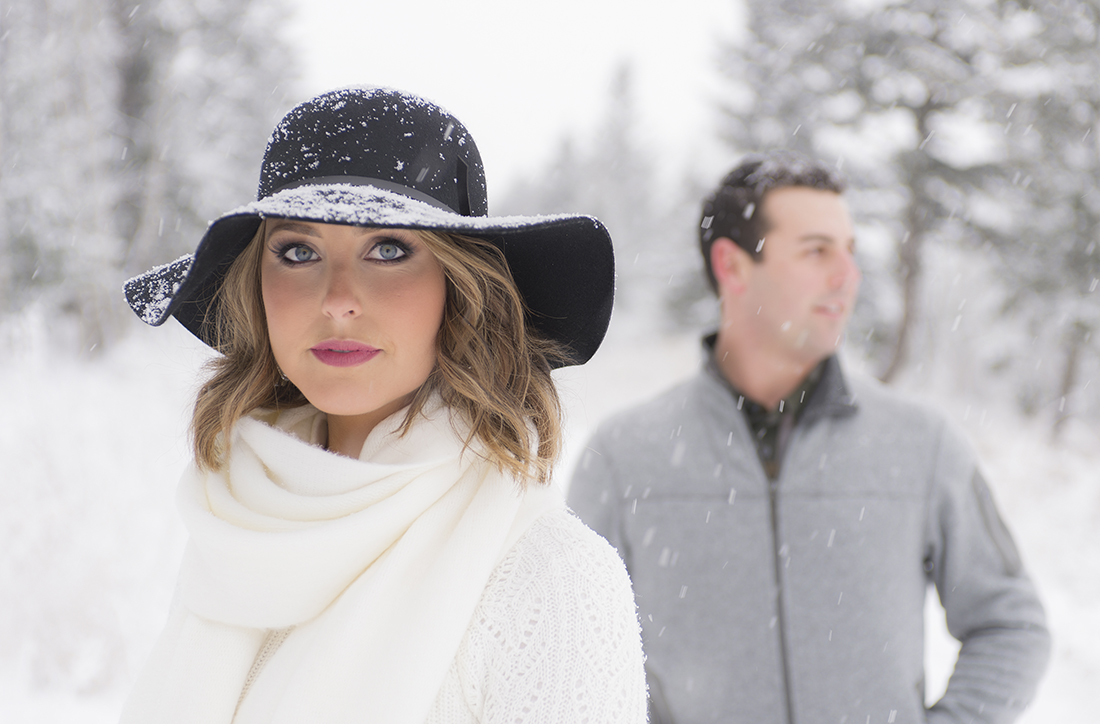 The day came, a Saturday and what a day it was.  Cold and just starting to snow and we had agreed to meet at a location west of town.  I left early to make preparations but ran into a weird (and later tragic) circumstance, the road was closed due to a very bad accident near New Gold mine.  So, I turned around, notified Stef and Cory and after some thought we agreed on another location, closer to home.   It turned out to be magical, the snow turned heavy and with the frost and snow on the trees it was a veritable wonderland.  We started the shoot with some casual couple shots like we told Stef we would and after a bit of this Cory, in all his nervousness decided it was time to do the deed.  Of course she said yes and what followed was amazement, tears, laughter and some explaining 🙂  I'll let you see the story as it unfolded in the images, from before the proposal, during and after.  Great people who are meant to be together coupled with an amazing day and location equals a day to remember.
I hope you enjoyed the story!
To see more of my work go to my portfolio here  Cheers!