Being able to look for miles, breathe deep and feel the freedom that a space can bring to your senses can be a difficult thing to find.  For me, that place was secured the moment I first ventured into the 'Lac du Bois Grasslands Protected Area'.
Taken directly from the BC Parks website, here's some pertinent information and a description:  Sweeping grassland vistas, spectacular cliffs and canyons, cool, dry forests, secret ponds and small lakes await the visitor to the newest grasslands protected area in the province. It rises north and westward from the hot, dry Thompson valleys through three grassland communities to the forested hills above. Nowhere else in western North America will you find these grassland communities in such close proximity to each other.
Special Feature: This protected area fulfils a very important conservation role in representing the Thompson Basin and Northern Thompson Uplands Ecosections. This protected area contains complex geology, a mixture of grasslands and forest types, a highly differential set of topographical features and soils and a variety of cultural uses combining to produce an area of notable diversity.
Spring comes early to the lower hot, dry slopes with plants responding to the short, moist season. In contrast, the upper grasslands and forests are not in full bloom until early June when brilliant yellow sunflowers wash the hillsides. Beyond the grasslands, ancient ponderosa pines in a sea of bluebunch wheatgrass give way to groves of trembling aspens and open Douglas-fir forests. California bighorn sheep, mule deer, moose and waterfowl are common residents and visitors to the protected area, while the western rattlesnake, sharp-tailed grouse and flammulated owl live more secretive lives within its boundaries.
Lac du Bois Grasslands Protected Area is your protected area. We hope you will visit it often and enjoy the values for which it was established. BC Parks is looking to the local community and other users for their support in managing this fragile area.
Protected Area Size: 15,712 hectares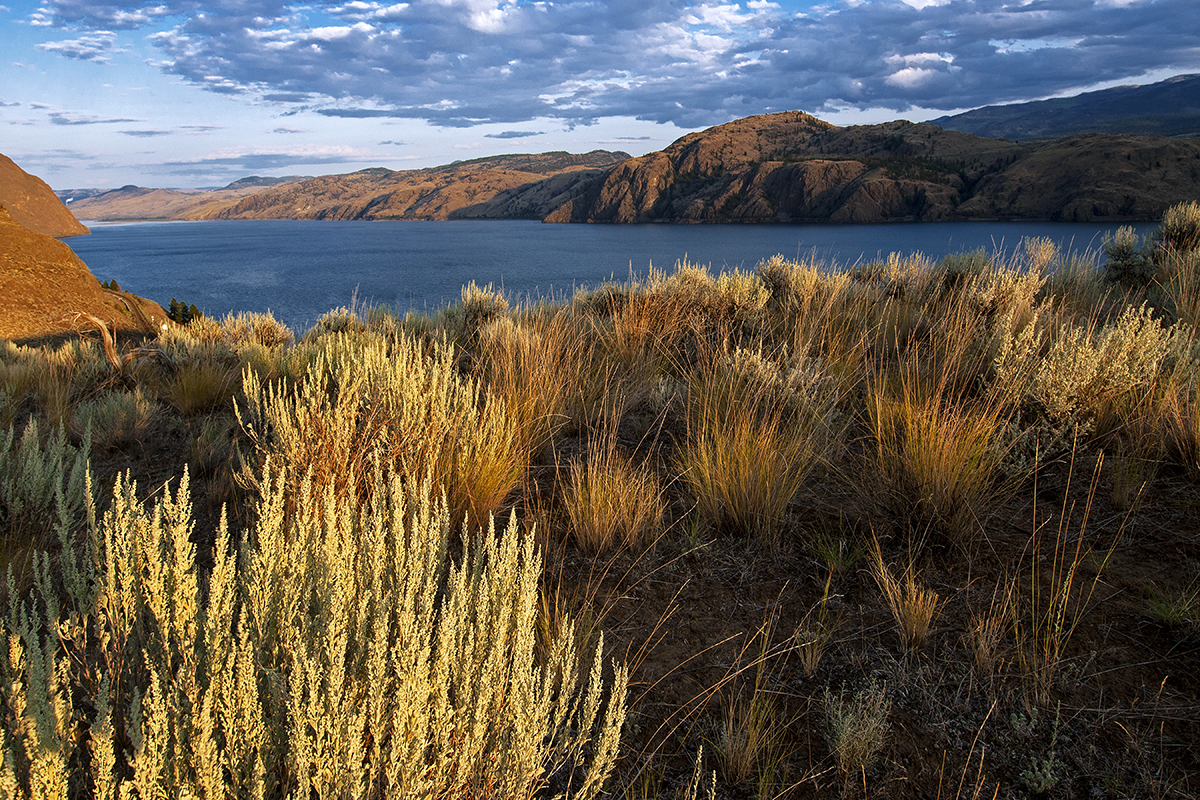 Other important information can be found on this website, ranging from allowed activities, maps, nature and culture – http://www.env.gov.bc.ca/bcparks/explore/parkpgs/lacdubois_grass/
Photographically, this area is quintessential Kamloops to me.  It holds so much of the diversity that I talk about when I describe why I love this area so much.  Vast, open spaces, coupled with the meeting of grasses, sage, dense forest, all accompanied by countless small ponds and lakes.  Whether you're a landscape photographer, working for a tourism organization that's showcasing activities in the area, or even doing commercial or portrait work, this area never fails to generate copious amounts of emotion.  For me it's that emotion that fuels my desire to create imagery at the highest level.  The seasons in the Grasslands are very distinct, making them even more attractive to a photographer; the colours are absurdly beautiful and the magic is that it's all located within a fairly tight area.  15,000 hectares to a photographer or anyone wanting to enjoy the area in any capacity is relatively small.  One of the highlights is the red foliage surrounding some of the shallow lakes that makes its appearance every fall for about four to six weeks.
If you love to hike as well as photograph, this site has a host of trails to visit; there's something in here for everyone. http://www.kamloopstrails.net/hiking/lac-du-bois-park/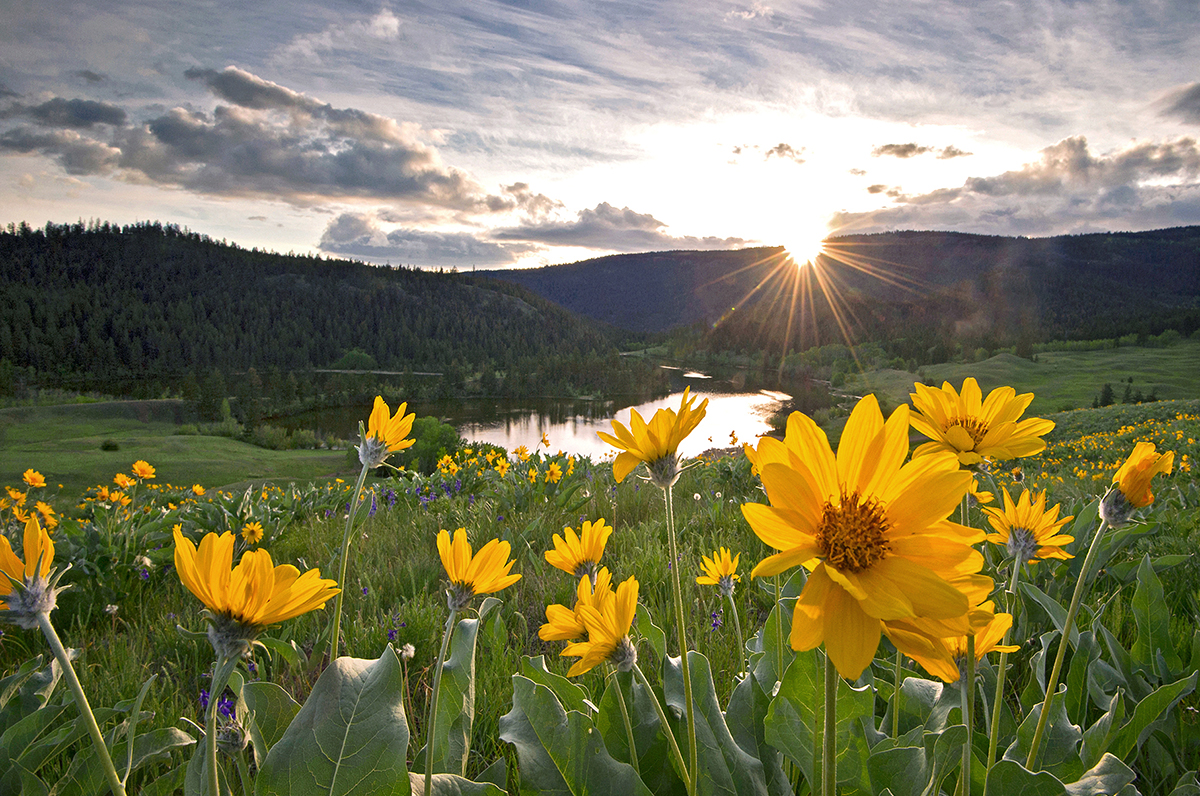 One of the main objectives I have in showcasing not only this area, but Kamloops in general is to educate people who don't live and experience things here on a regular basis.  Yes, it can get hot here, and yes it is a semi-arid desert.  What it is far from being is a dry wasteland of blowing tumble weeds and dust.  Anyone who spends more time than it takes to drive by knows this, and with that also knows what kind of treasures it holds; and the Grasslands represent a large part of those treasures.
There is so much to see and experience here, and I dare anyone to spend at least a whole day here and not come away with a positive emotional connection of some kind. It holds something that is hard to describe in words and possibly even images.
To see more of work, see my portfolio page here.
Cheers and happy shooting and exploring!