There's no doubt about it, fall is a beautiful time of year.  Crisp air, stunning colours, great smells!  What more can you ask for in a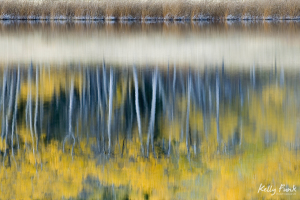 day?
Based on that I put together three concepts that you may want to try and execute:
1.  The fall reflection.  Some things to remember:  Try and keep white or gray skies out of the image as they tend to take emphasis away from the subject matter.  If you're familiar with solid neutral grad filters, try one to slow the shutter speed down and thus create a painterly effect.  Also, polarizers do a wonderful job to saturate the colours.
2.  If you happen upon fog in the fall, as is often the case, try and find where it thins.  Position yourself with the sun in front of you and find an interesting and simple subject matter to emphasize the sun lit fog.  This is a bit of a tough one, if only from a situational perspective, but work a bit at it and you may hit the jackpot.  If you do it's a fan favourite.  I took the featured image above Rosehill Rd. in Kamloops.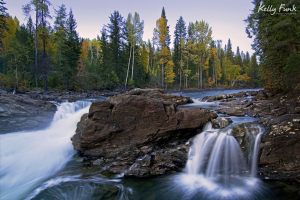 3.  Create a silky effect with a stream amidst the colours.  For this shot I used a 3 stop soft graduated filter for the bright sky and a 4 stop solid grad filter to make a 20 second exposure.  If you don't have filters, wait until it starts to get into dusk, avoid the sky and use a small number aperture, like f16 and a small iso number, like 100 to create a longer shutter speed for the water.  Of course you'll need a tripod!
Enjoy the fall, get out there and create some magic 🙂
To see more of my work, see my website galleries here
Cheers!