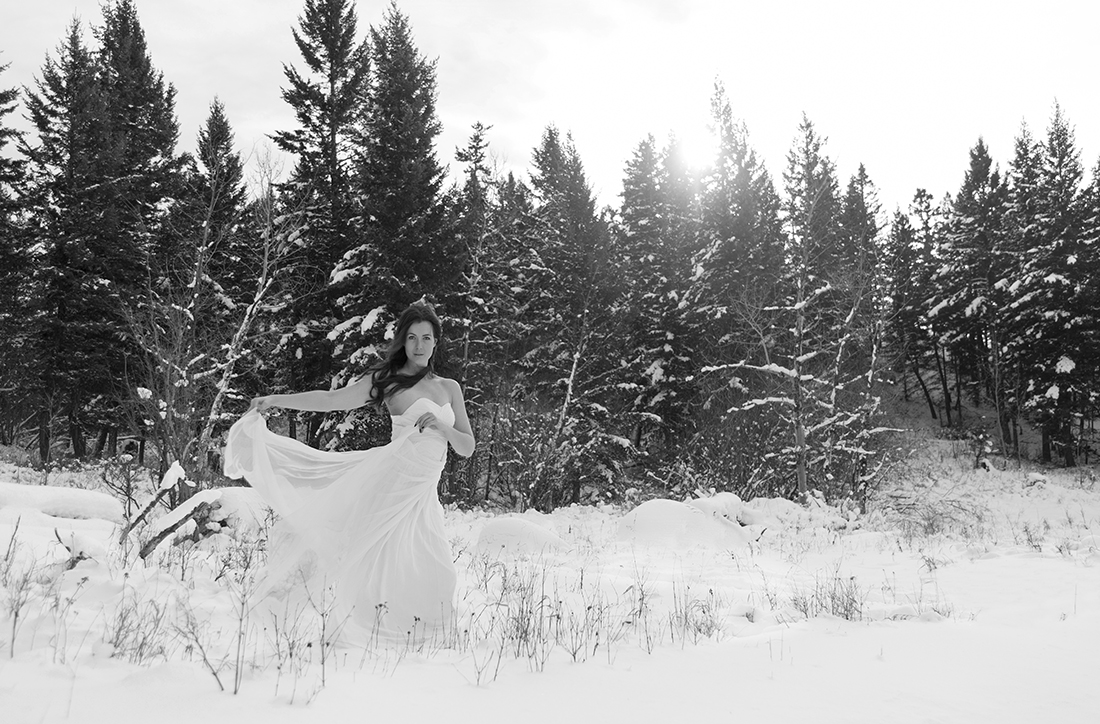 I've worked and known Valerie for a number of years now, I've also known that she's got a crazy passionate work ethic, is super easy to collaborate with and has a creative side that helps us put a better product out there.  Not to mention that she's a hoot to be around 🙂
I had worked on a shoot in that same area just days before and the landscape was surreal, with that winter wonderland feel.  So, feeling creative in all that white fluff I had a vision that I wanted to include Valerie on.  Three texts later we were finishing up our planning.  I decided it was a good bet to head back to the same locale as I mentioned earlier; problem was things had changed..a lot!  The weather had warmed and it was ridiculously windy.  But we decided to give it a go and see if we could find some hidden, protected gems.  It didn't take long and we found something that we were happy with.  Protected from the winds and with lots of snow still on the trees we piled out of the truck and went to work.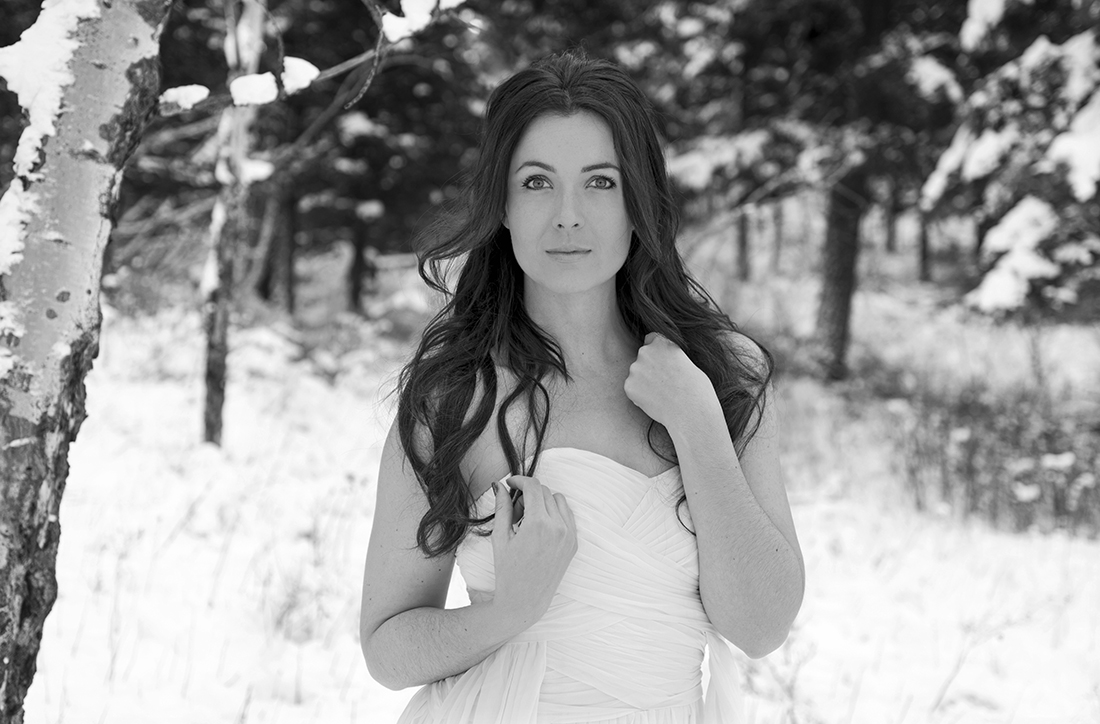 It takes a lot to pull off a successful shoot, and by that I mean when both the photographer are happy with the results.  I always want the model's/client's opinion and perspective.  I have a vision yes, but I've always felt that the vision is made stronger by a cooperative effort.  I also know that any insecurities that anyone has can be alleviated.  And let's face it we all have them!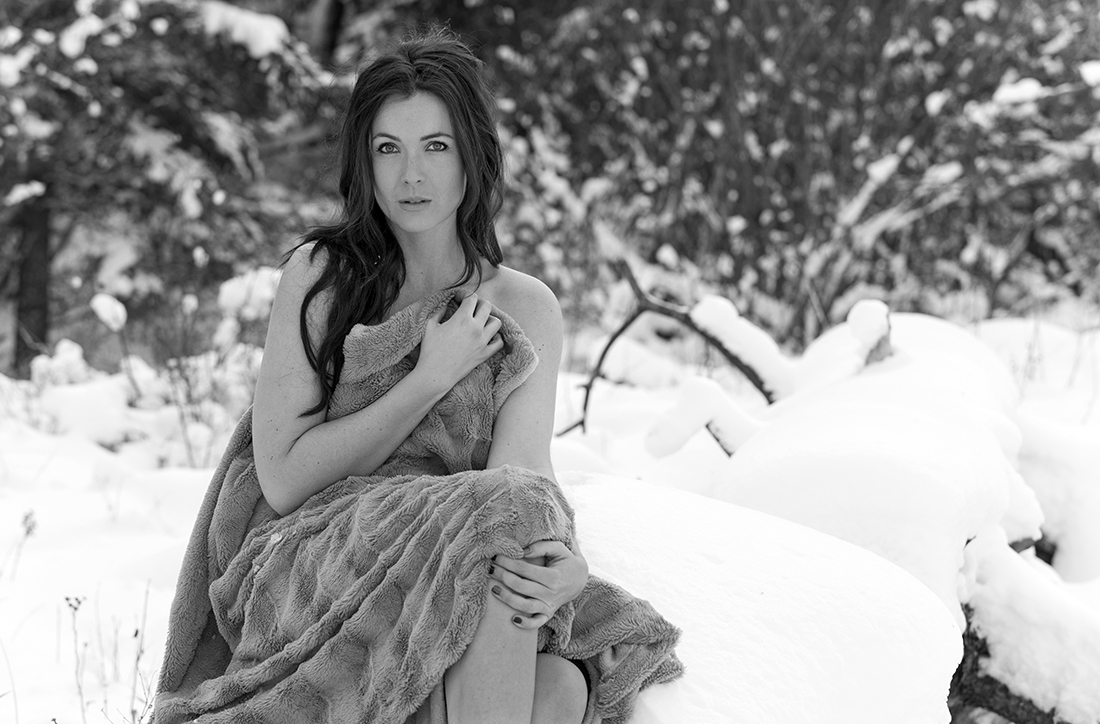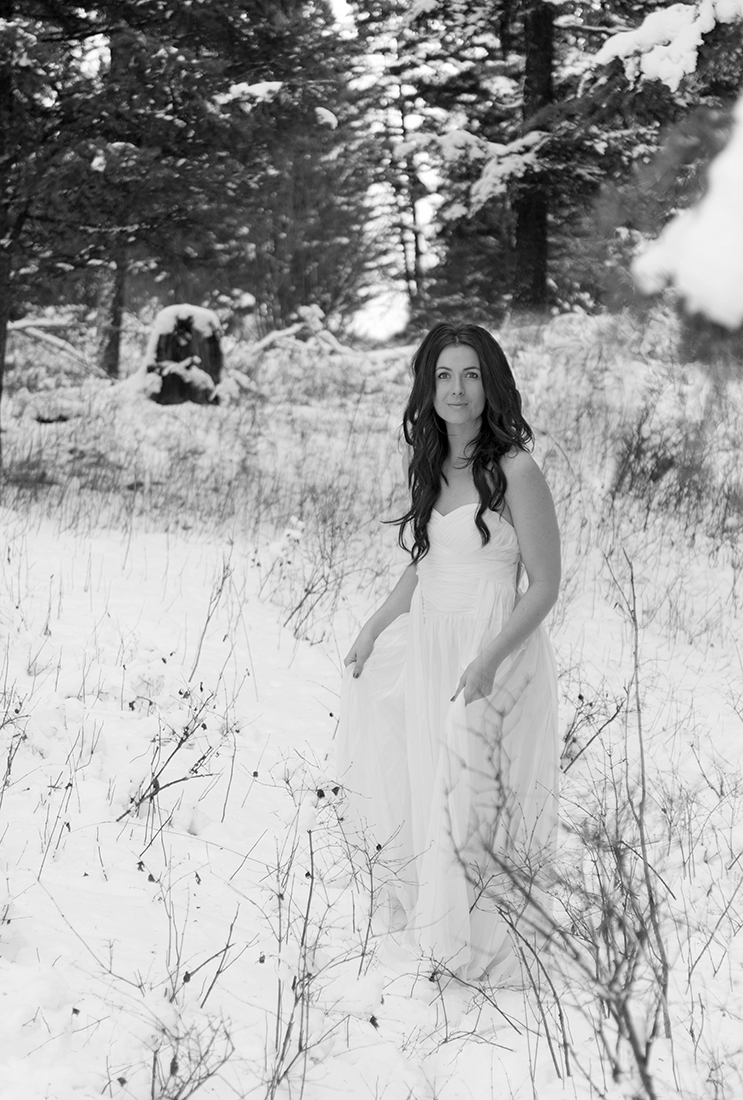 The images you see here were under fairly difficult conditions, changing light sources, alleviated by some fill, frequent warm up sessions for Val and making the most out of the limited location space we had due to the wind and warmer temps. Hard work and some diligence pretty much always pays off though 🙂
I've showcased the shoot here in black and white for a change of creative pace.  With portrait work it's still a medium that just works!
To see more of my work, go to my portfolio here
Cheers and Happy New Year!