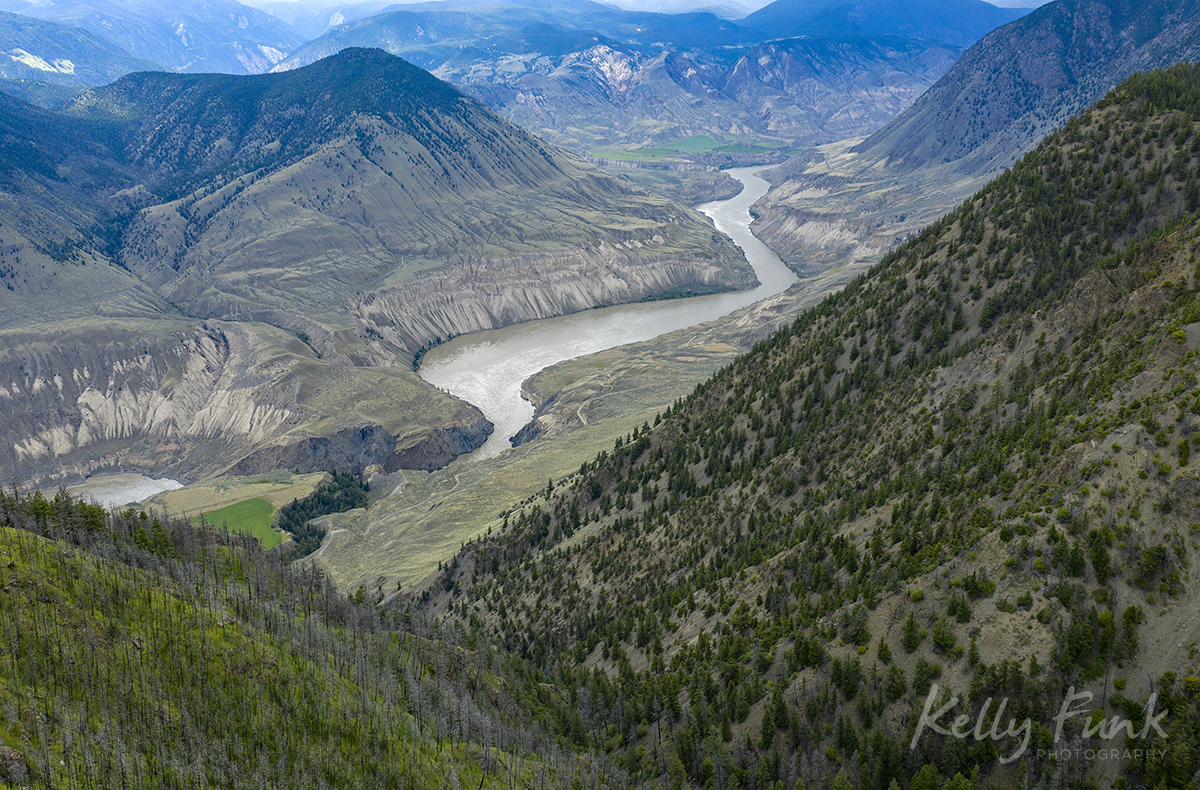 If you come into the eastern end of this 'turn back the clock' landscape like I did it will be via the High Bar rd.  By all accounts this 23-25% grade isn't unsafe, it's just a bit daunting and needs your utmost attention.  I drive an SUV and had to stop a couple of times due to some large rocks that I thought might hit the front skid plate.  I would imagine that's not uncommon due to the steepness of the mountain this road is carved out of.  Now, all caution aside, when you get to lay your eyes on this valley for the first time it really does make a bit of an impact on your breathing.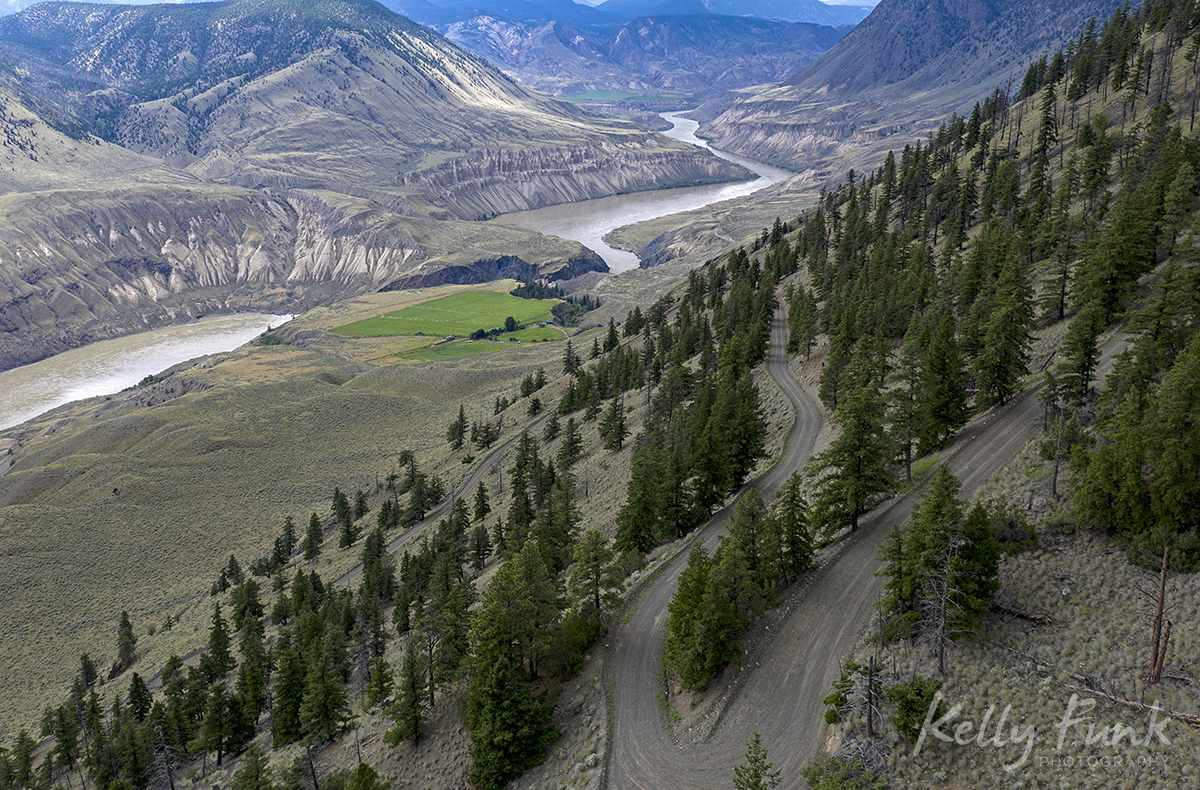 Before you get into the meat and potatoes of this gem you'll first see some farmland and a farm house that must be at least 100 years old.  After a few hours in this valley it definitely starts to feel closed off from the rest of the world so I can't imagine how these farmers managed back in the day.  At that time, and it's important to note the High Bar Indian Band were prominent not far west of here.  Here is an excerpt from their website.  "
The High Bar First Nation is a First Nations government of the Secwepemc (Shuswap) Nation, located in the Fraser Canyon – Cariboo region of the Central Interior of the Canadian province of British Columbia. It was created when the government of the then – Colony of British Columbia established an Indian Reserve system in the 1860s. It is one of four Secwepemc bands that is not a member of either the Shuswap Nation Tribal Council or the Northern Shuswap Tribal Council.
The High Bar people are known as the Llenlleney'ten. The Secwepemc in the Fraser Canyon and on the Chilcotin Plateau are also known as the Canyon Shuswap and have traditionally had close ties with the Tsilhqot'in people.
This was assignment based and part of a large day that started north of here in Green Lake, west to 70 mile, south to Clinton and finally over to Big Bar.  I would definitely love to go back for a more thorough exploration!
I'll leave you with these images to get a general feel of the area.  The other access is from the western end via the High Bar Ferry road.  Cheers and to see more of my work, click the link here.