It's a wrap!  The dehydration, carb cutting, chicken and veggies only diet, weight training until you can taste metal, face melting cardio workouts are over…and that's just my training! 😉 To be serious, the guys and one kick ass girl put in a tremendous amount of work training, prepping and being 'models for a day' during our conceptualized shoots for what will ultimately be a stellar calendar for 2019.
This year looks to be an impactful one and it was incredibly fun and rewarding to not just work with the fire fighters but to get to know the ones I hadn't met previously a bit better in the time we spent coordinating, and of course shooting.  I couldn't imagine a better crew to work with; easy going, fun, creative and really hard working.  It wasn't difficult to stay motivated and determined to create the best product I could for the fire fighters themselves but also for the B.C. Professional Fire Fighters' Burn Fund and the Royal Inland Hospital Foundation, which is where the monies raised from sales goes to.  Once again we were joined by the talented Laine Dagneau Hair and Makeup specialist to get everyone ready, along with assistants like Ashley and Bonnie to help things run smoothly.  This year we utilized the brand new training centre for some very cool concepts and new looks.  The calendar involves a mixture of fire, urban and landscape backgrounds, along with the iconic Kamloops Heritage railway's 2141 engine.  Special thank you to Jordan for all his help.  We reached 'top 18 fire fighter calendars' in the world with our last production and we can definitely see an upcoming top 10 with this one!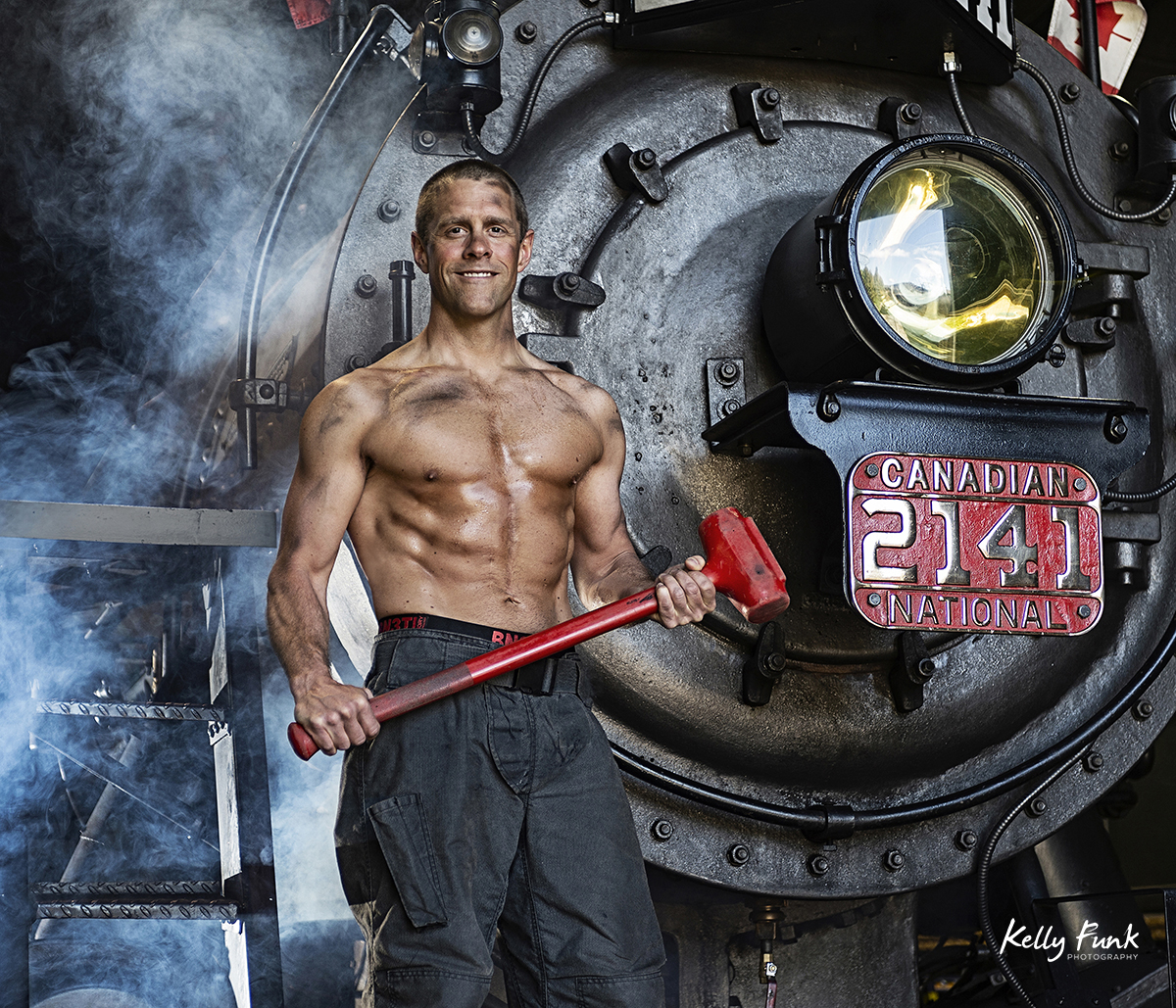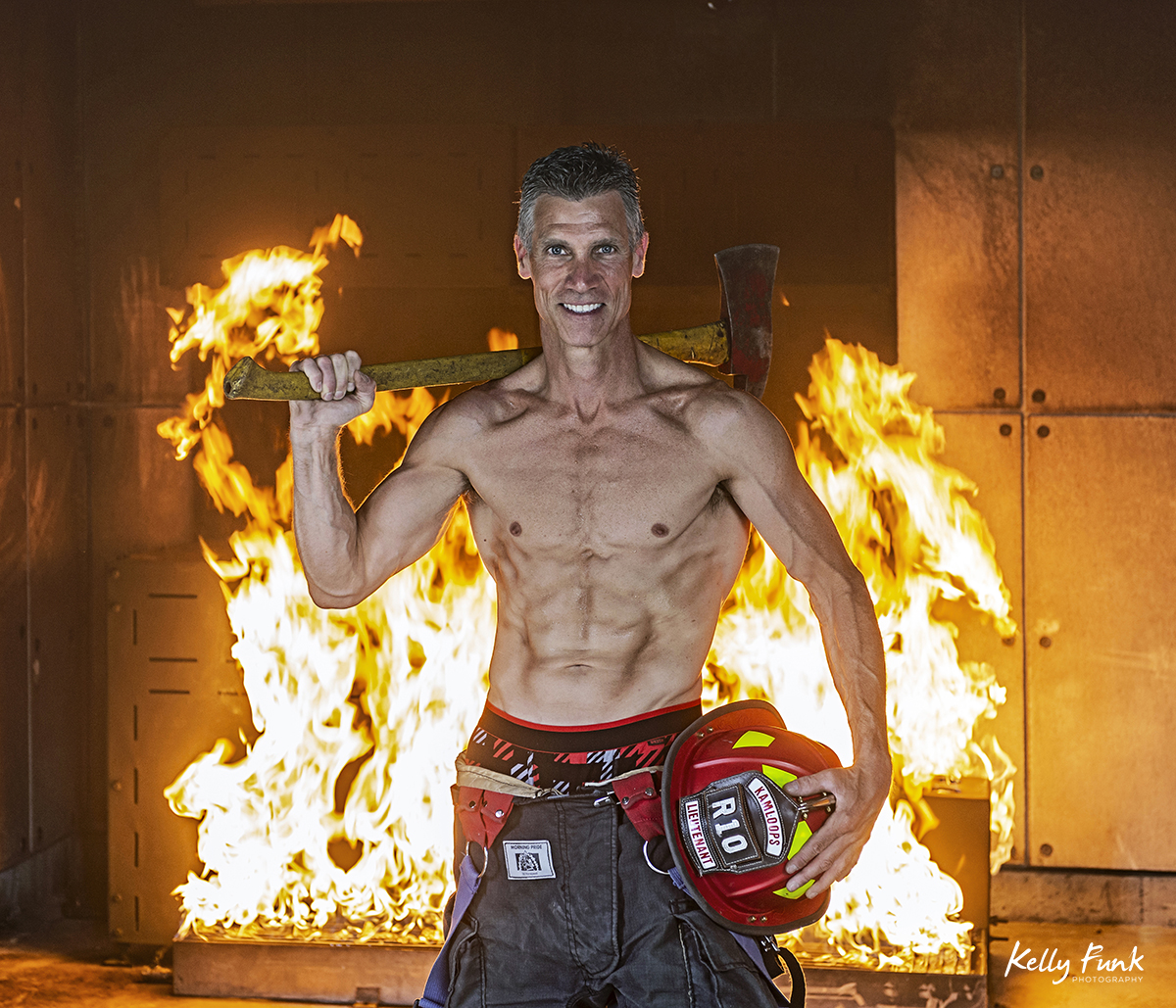 The image with the firefighter on the bike you see at the end of the post was a composite of two images; here's the story.  Denver, on the bike was the fire fighter we were working with that day at station 7 in Aberdeen.  The Captain on shift that day, Mike had his bike inside the station so Denver and I decided to play a little 'blue steel' joke on Mike by creating this final image with the caption on social media 'this is what the guys get up to Mike when you leave your keys lying around'.  Mike's reply, 'is nothing sacred?' 🙂
Enjoy the images here and please note that the calendar goes on sale on or before Sept 1st at the Sahali station.  I will post more information as the release draws near.  To see more of my work, go to my portfolio section here.