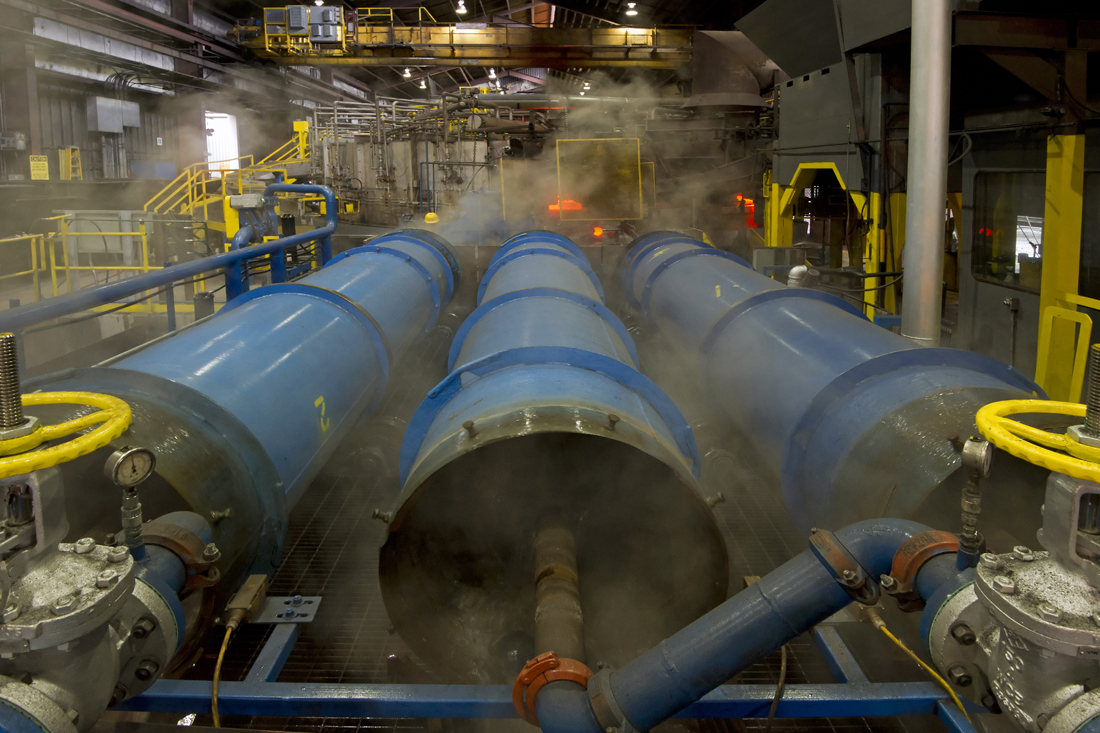 It was hot; not I'm feeling a bit uncomfortable in here and I'd love a nice, tall glass of ice water kind of hot, but instantaneous sweat from the time I entered into the mill at Molycop from the time I excited, 30 minutes later, drenched.  It doesn't help when you see red hot, glowing steel balls coming at you out of what looks like a lava tube from an active Hawaiian volcano…Hopefully that paints a bit of a fiery picture 🙂  But I have to say I was mesmerized by the whole process, the fluidity of it, the beauty of making something from raw steel to the finished products.  I visited the facility twice, being challenged both times but truly enjoying the shoots.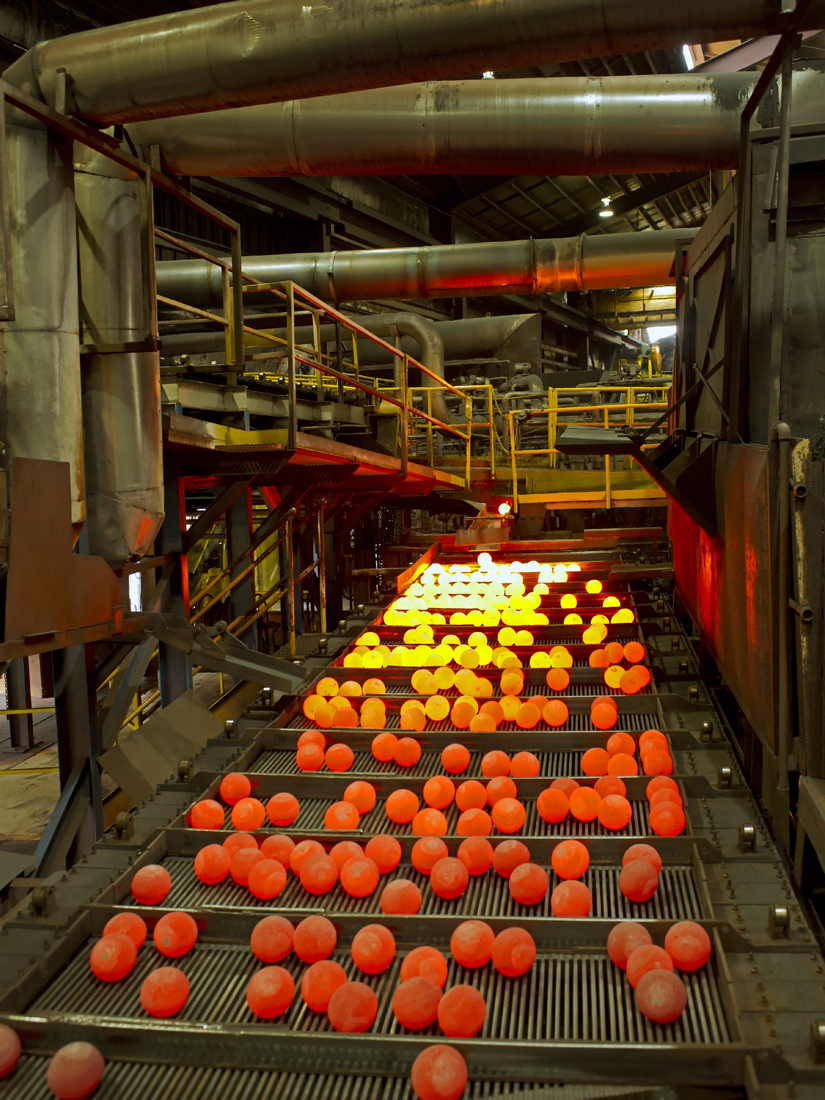 If you didn't know Molycop is the largest supplier of grinding balls and grinding rods in the world. The company, which in September will enter its 31st year in business, is working on doubling its capacity.  Moly-Cop's expanded facility in Kamloops will focus on best practices and best technologies for forging and heat treatment, to enhance the performance aspect of the company's grinding balls and grinding rods.
It's great to see a success story of this magnitude in a relatively small city.  Done properly big industry has huge positive influences and Molycop is a prime example.
To see more of my work, go to my portfolio page here.  Cheers!