There's no doubt that our province's capital is a beautiful city.  It has history, charm and a beautiful harbour all entwined into an atmosphere that is extremely touristy and easy going.  It was a funny journey that day, after completing a commercial job in downtown Vancouver I immediately left for the ferry and I was lucky enough to be the last vehicle on.  Needless to say I enjoyed the ride over!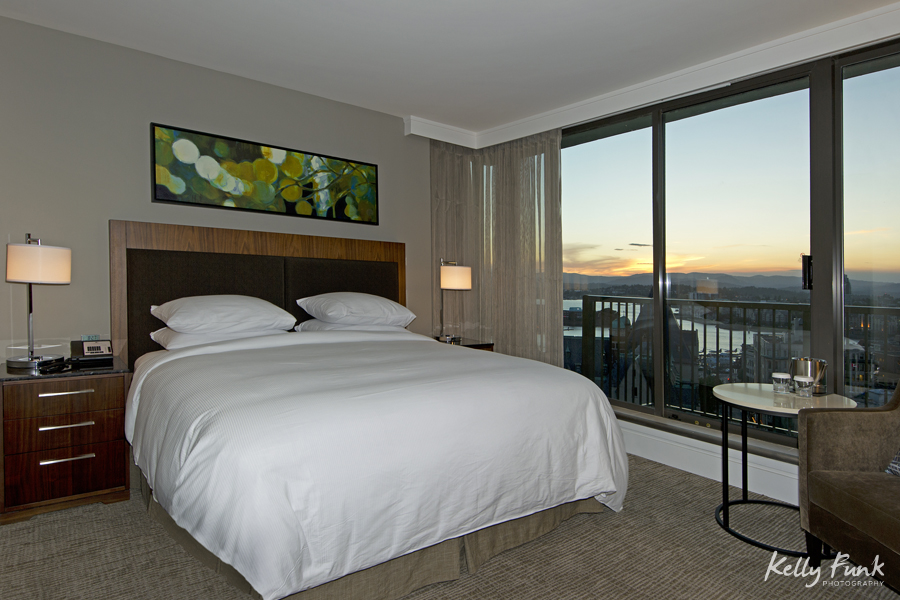 But more to my point of it being a funny trip because as I arrived to the outskirts and then the heart of Victoria, it was busy yes, but there was something about the pace.  It was different, more subdued perhaps than Vancouver and an enjoyable drive.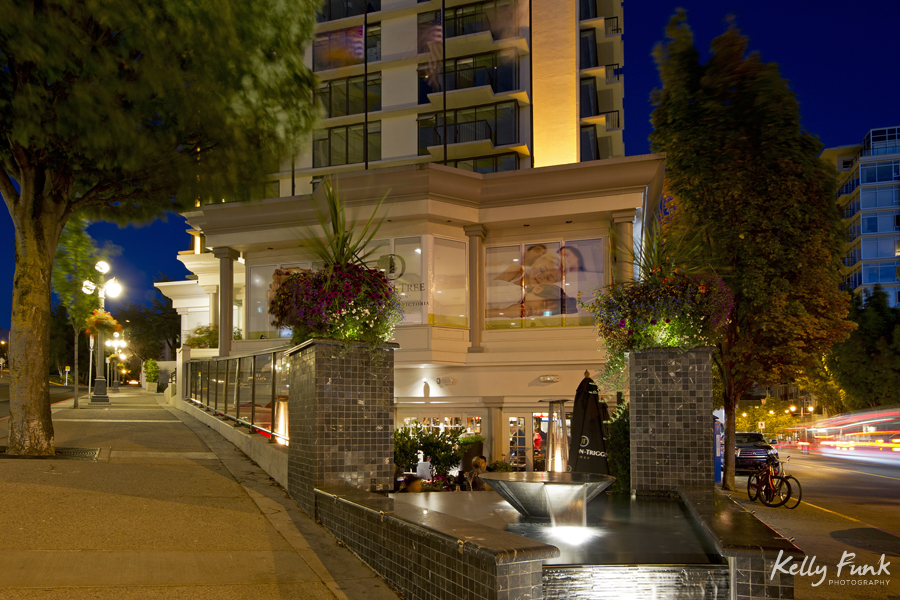 As I booked myself in to the hotel, and passed my keys to the valet (not a concept I'm used to) I had a chance to look around before meeting my contact person, Wendy.  Stunning views all around, great street appeal, beautiful rooms and a fantastic water feature off the patio to 'Bart's' restaurant.  I was going to enjoy my time here!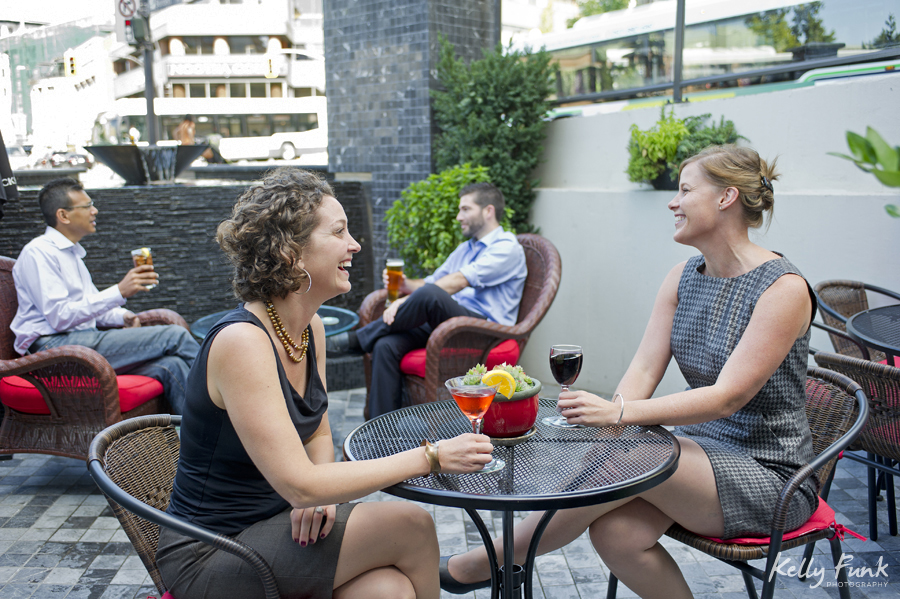 My first night was spent in awe of the westward views into the inner harbour and being 16 floors up it was hard to determine where to look and shoot.  The parliaments, after fully lighting up were incredible and demanded some attention.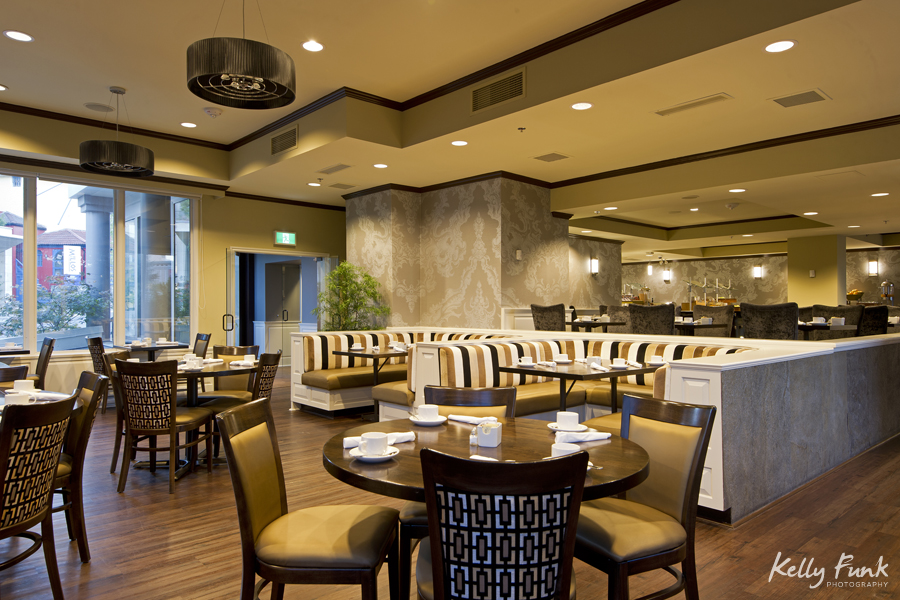 This particular Hilton boasts three restaurants, with the final one, a  street level tapas bar and grill in it's final stages before rolling out to the public.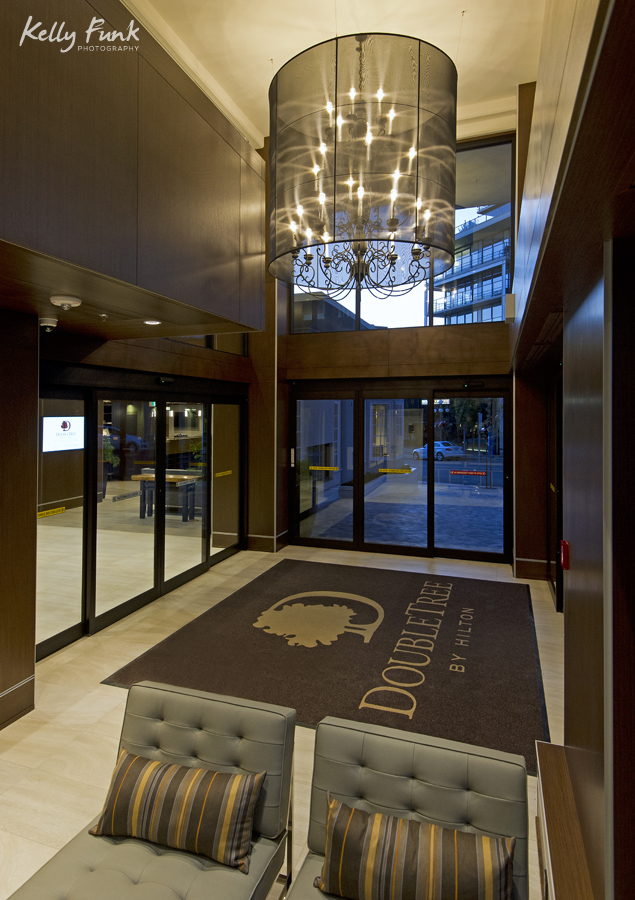 I have to say also that the staff and management were fantastic to work and socialize with.  You can tell that people want to be here, and many have migrated over from a nearby hotel in order to join the team.  That aspect can be felt in the hotel and I was treated very well during my stay.  Overall, one of my favourite accommodations I've had the pleasure of shooting.
To see more of my work, go to my portfolio page here.