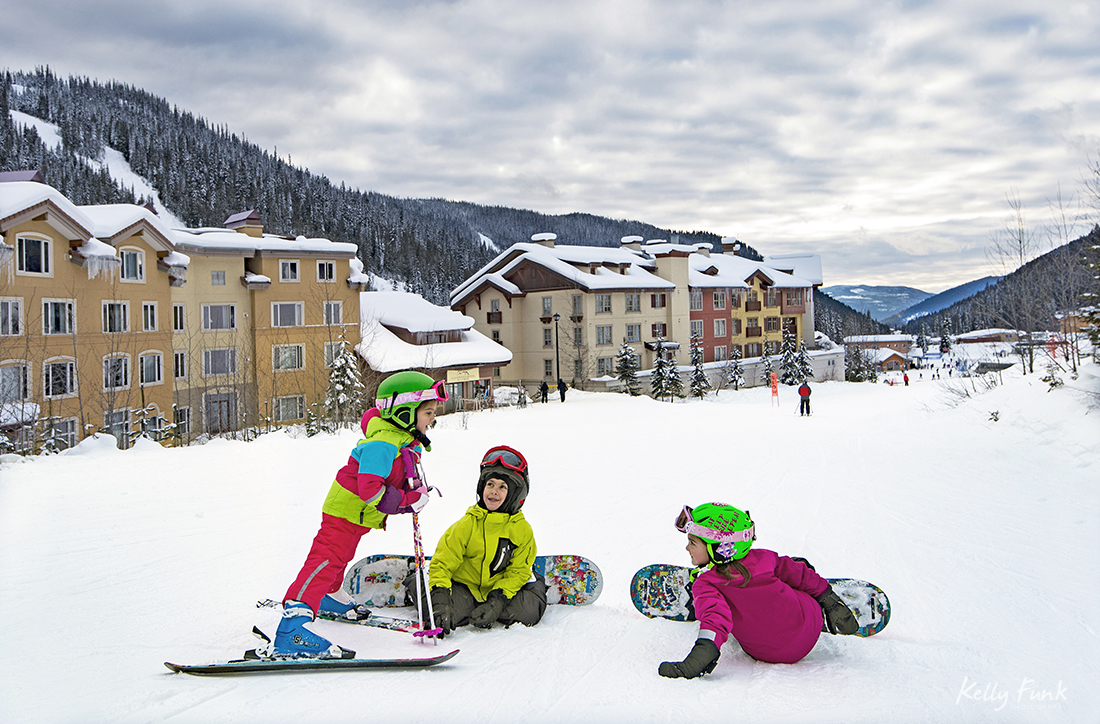 Tourism Sun Peaks and I had been chatting for quite a while about the content in this shoot; we just needed the weather to cooperate!  Sometimes winter shoots aren't all that easy to schedule for this reason alone.  Add family schedules into the mix and it gets even more difficult.  I had brought up the topic of expansive village shots at night to Jennifer at TSP and she agreed it would be great to incorporate that into the shoot after the family content.  We've been working to create as vast a village library as possible and the night shoots were something that was lacking.  Of course the village is gorgeous at all times but I was really excited about this part of the project.  Whenever I have the chance to envision a concept and then get the go ahead to execute I'm a happy boy!  Such was the case.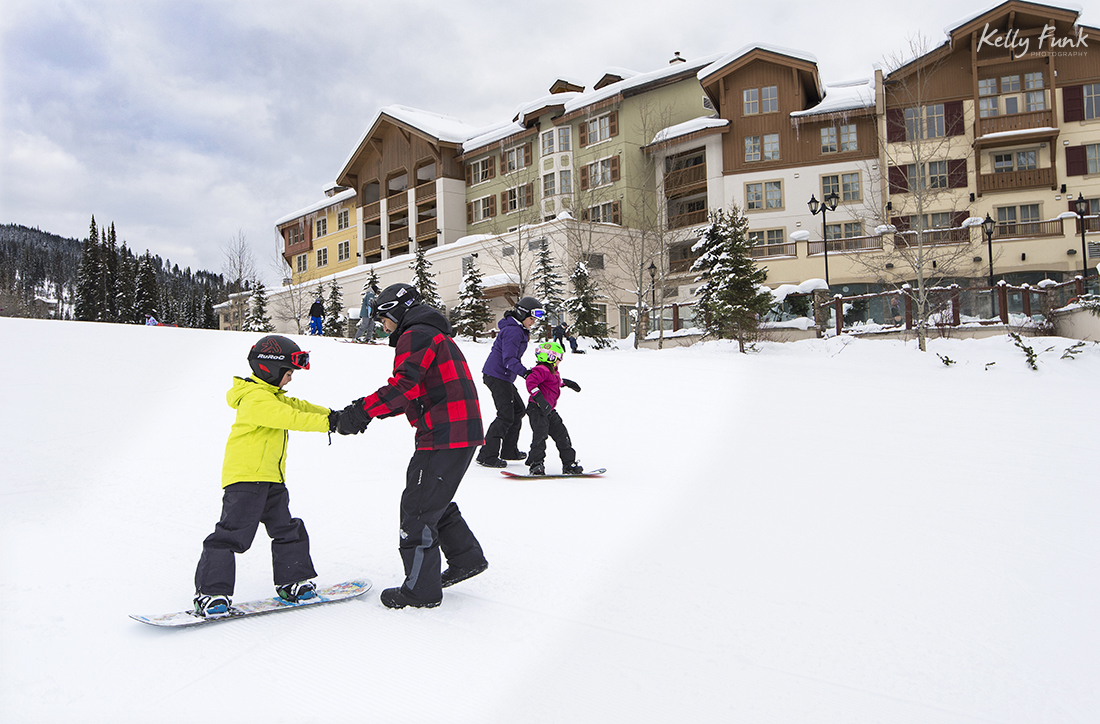 Jennifer and TSP did a fantastic job of coordination and logistics, making my job a lot easier.  I was booked into the Coast Sundance lodge which turned out to be a really good choice, central and easy.  Our family for the day shoot was fantastic as well, the kids a dream to work with.  All of that content was spent close the village for the 'family fun feel'.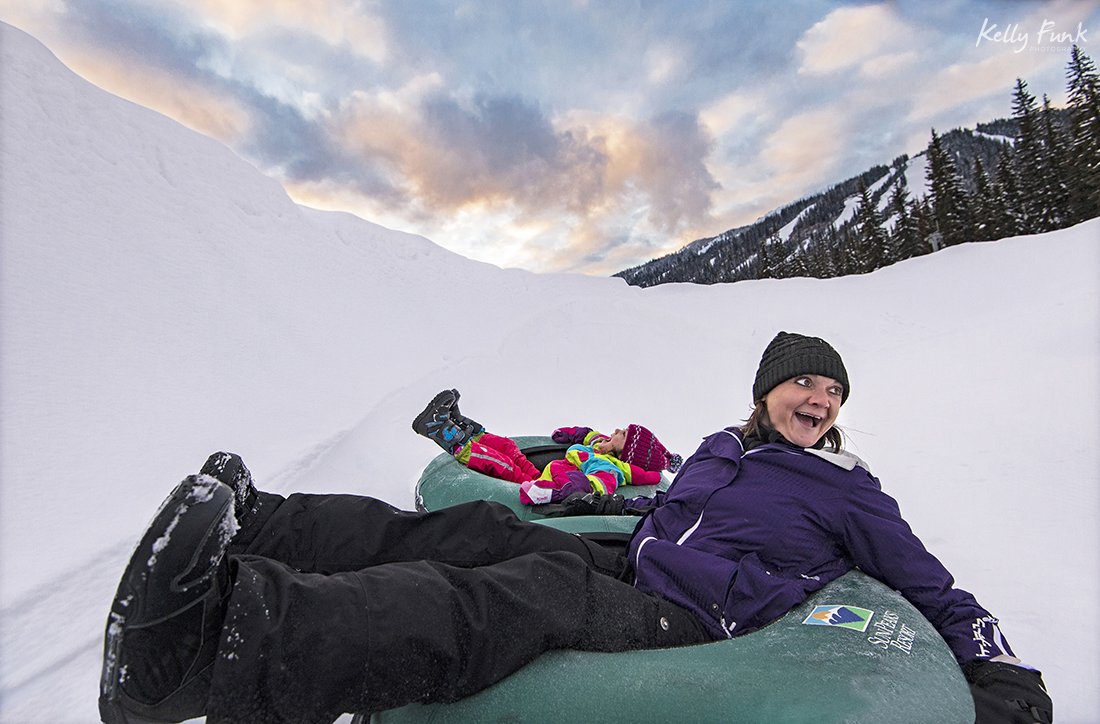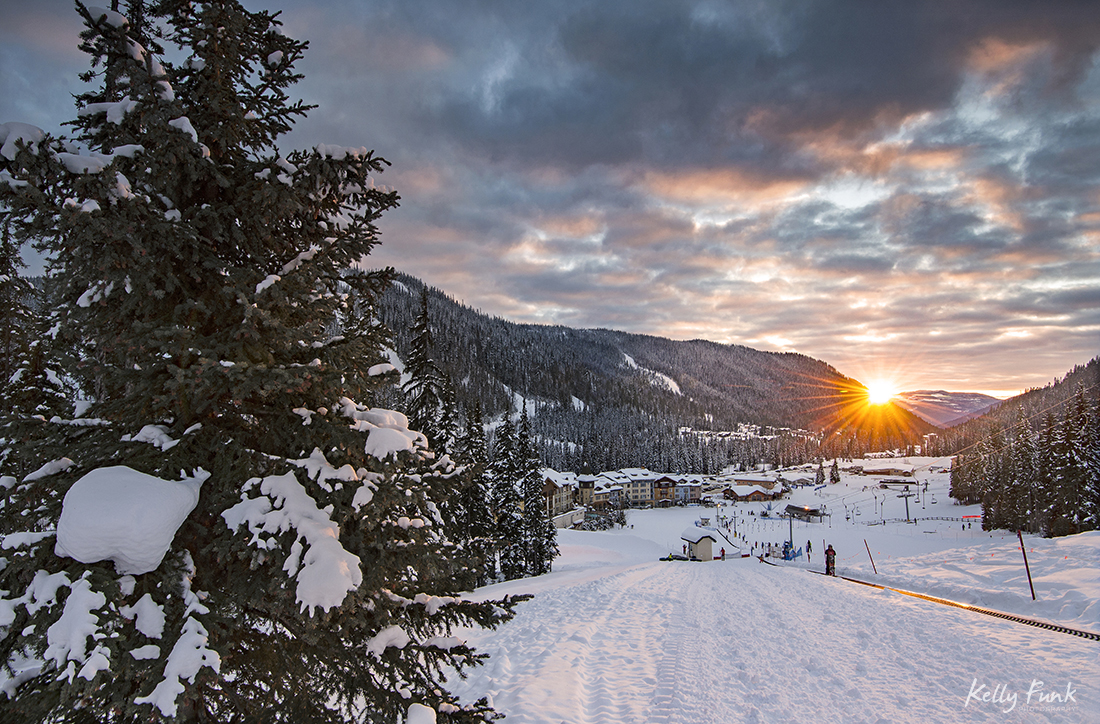 Day shoot complete I had a chance for a very quick bite and then it was over to mountain safety and operations to meet Mick, who was to be my snowmobile guide for the evening 🙂  Yes, tough gig, ha!  The mountain at elevation in the dark is absolutely incredible!  There's a lot more light thrown from the village on to the slopes than you'd think and with the heavily laden snow covered trees it was magical.  Having assignments like these are dreams and we were lucky the night cooperated with a moody sky and no wind; important here because of the very long exposures due to low light.  Having moving trees in the image would have greatly lessened the impact.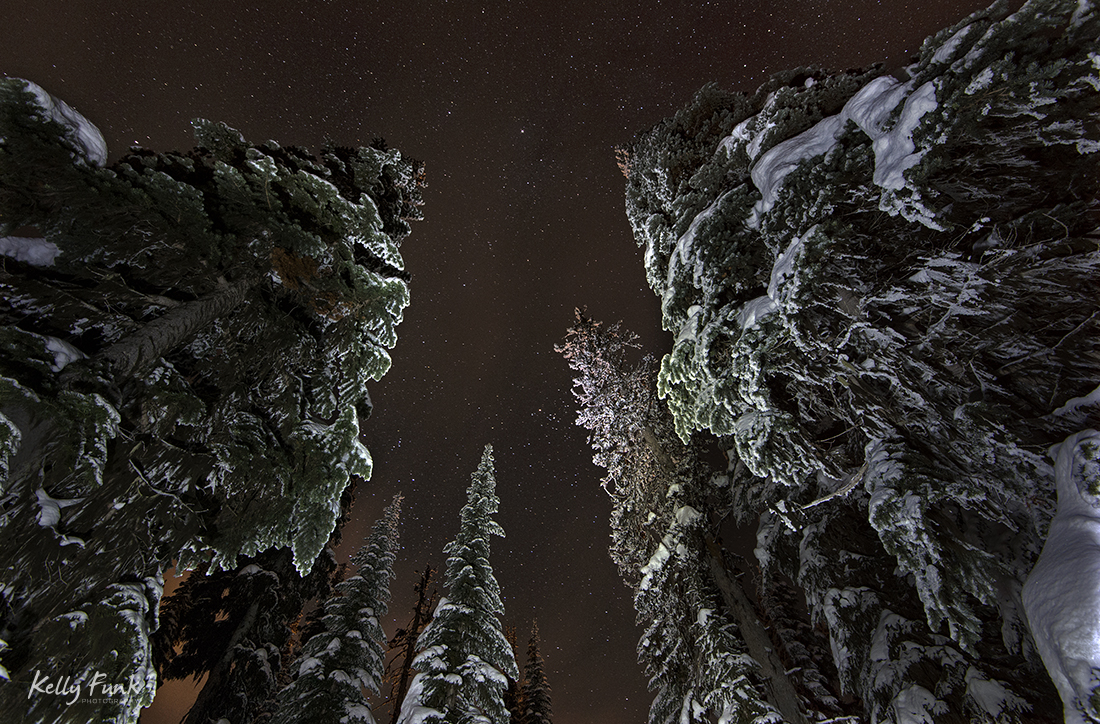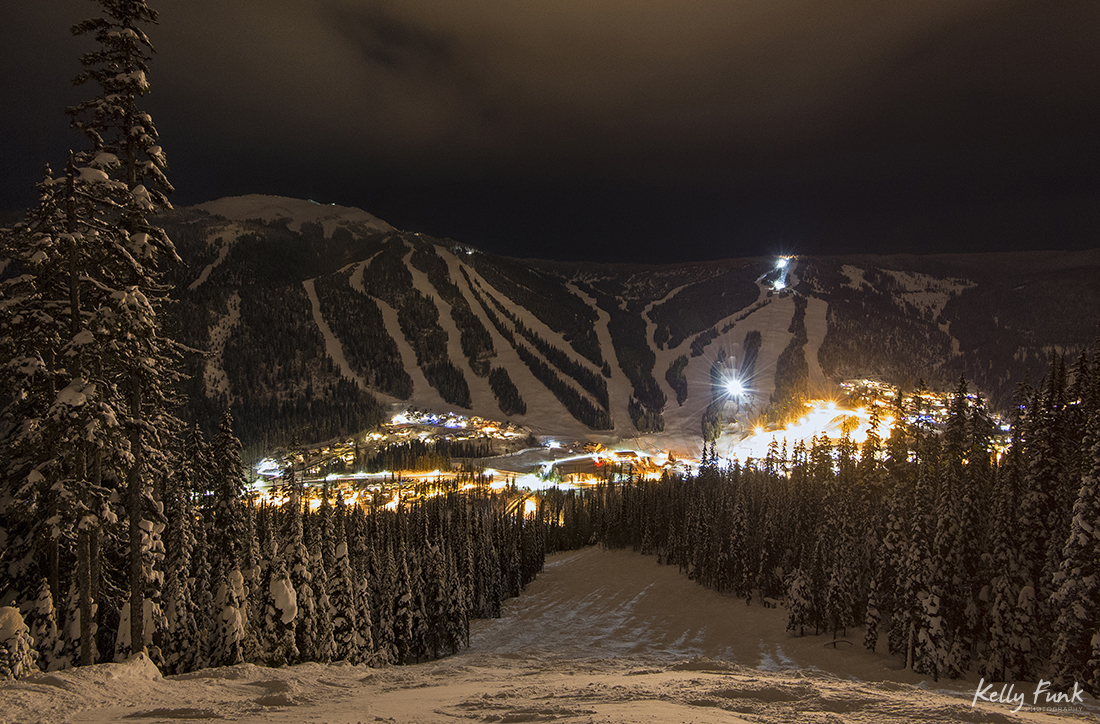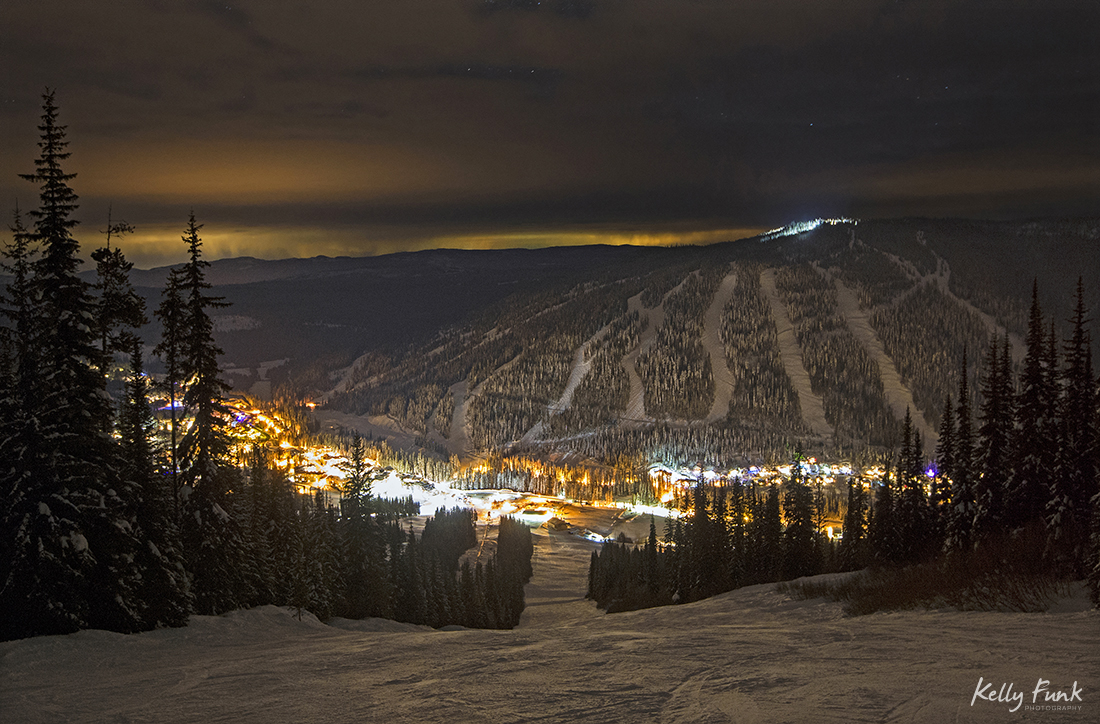 To see more of my work go to my portfolio page here.
Cheers! Kelly