For businesses and corporations, I've compiled a revised edition of Kamloops and area images for use.  One of the most frequently asked questions is can I purchase one of your Kamloops images for our promotional material or website?  Yes, of course you can.  Here are some common uses:
Website – Both home page and internal (price depends on where the image is being used and the duration)
Electronic Display – Digital media display like HD monitors and TV's for the office (price varies on number of images and duration)
Print – Print sizes up to 80″ for most common sizes and 120″ for panoramic.  Canvas and other substrates also available.  Prices dependent on size and printed material.
Rights managed – 1-time image use, for example:  Brochures, reports, billboards, presentations.
Royalty free – 1-time contractual fee for unlimited use, for example:  1, 2 or 3 years.
For visual reasons, and because panoramics are the most frequently requested perspectives, I've included 20 of my most popular ones here. Along with those is an example of a client receiving their office print, a 60 x 30″ panoramic framed canvas in a 2:1 ratio.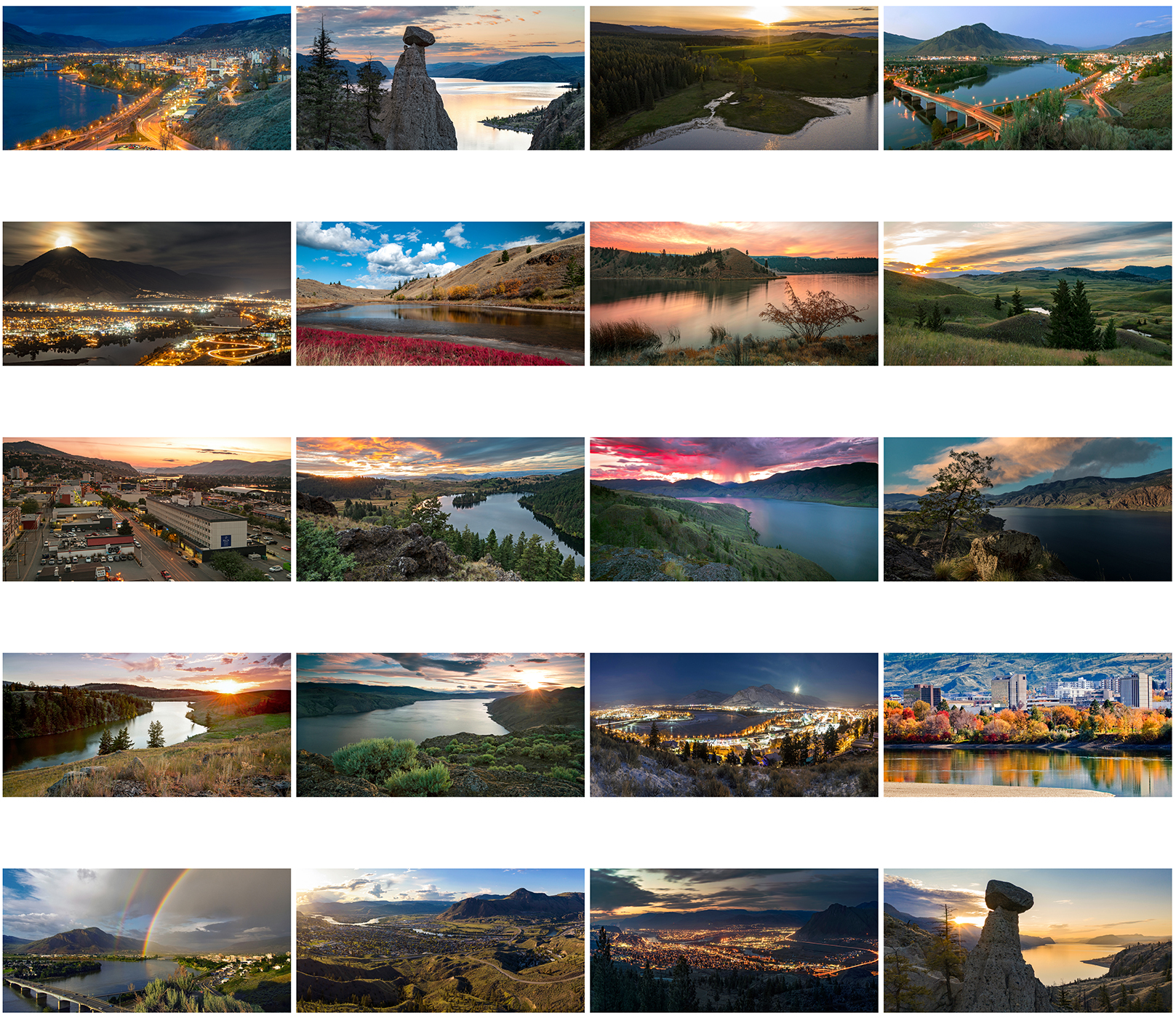 For examples of websites I've had the pleasure of supplying to recently, you can go see the results here: https://www.fultonco.com/ (Fulton Law firm) in Kamloops, as well as http://www.drdciriani.com/ (Sagehills Dental Group)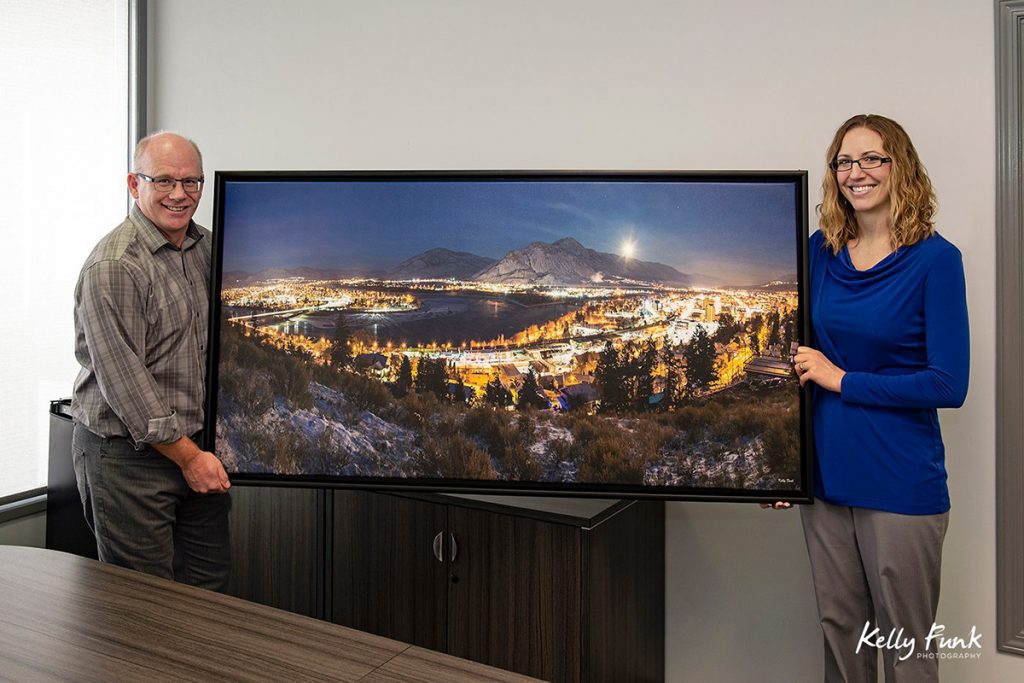 I love showcasing our city and and region in any way possible, so when I get to help promote a business or corporation with one or more of my local images it makes me even more proud to call Kamloops home. To see more of my work, head over to the portfolio page here.
Cheers!