My career as a photographer has taken many professional twists and turns on the journey, some of them were planned out with the utmost of precision and others were more a matter of circumstance. I refer to my work self now solely as a commercial and tourism photographer. Through the varied stages of weddings, families, portraits and workshops until now however there has always been one constant factor, a creative pulse of sorts that has held constant and provided me with conceptual and artistic stability; and for those reasons has held deep meaning to me, that being the city I live in, Kamloops, BC. As a kid I used to frequent the area (from Merritt) to play soccer, baseball and ski up at what was then, Tod Mountain on a regular basis. After high school I lived here while taking transfer courses at TRU. If I have any bad memories about the time I spent here before moving back in 2000 I can't remember them. So, the transition was an easy one and I found the surroundings unreal, the people warm and the downtown vibrant, even as a substantially smaller city back then.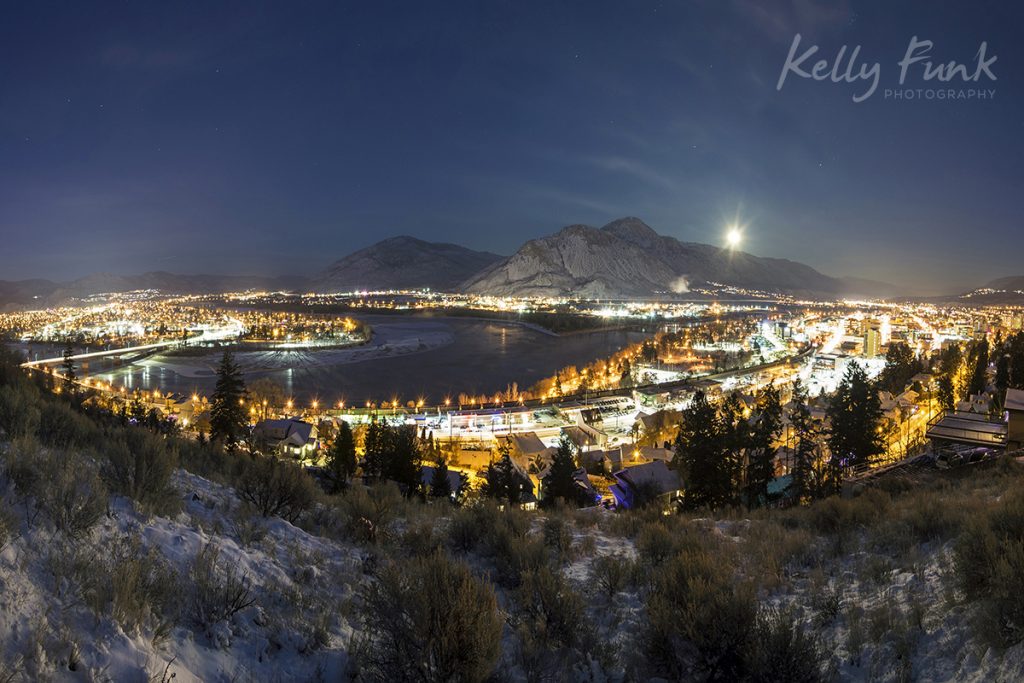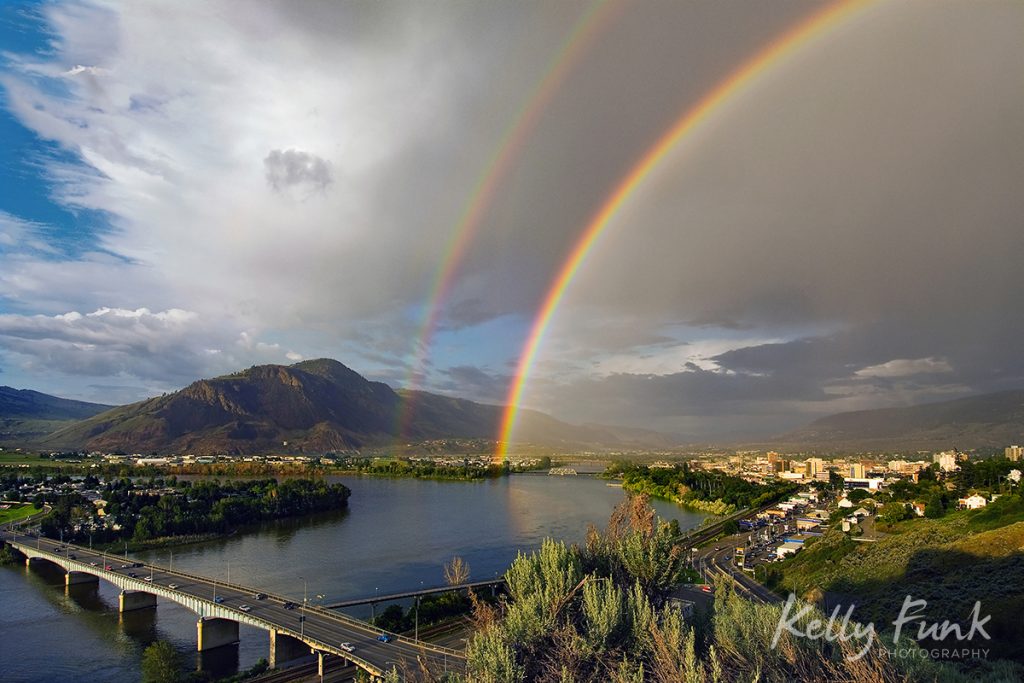 It didn't take me long in my career between gigs to start hunting and finding vantages that I felt were impactful and showed the character of the 'Loops' as it is affectionately known. Most of those original images have long been forgotten, mostly because of my evolving style and some because I just didn't feel they were indicative of what I wanted the city to look like. That being said I've put together a collection that I hope you'll enjoy, some from vantages you probably know and perhaps some you don't. There's even a couple of conceptual images with people in them. I'm in one, I'll leave it to you to figure out which it is 🙂 Either way I don't plan on wrapping up my quest for more Kamloops cityscapes any time soon and I'll be bringing a brand new feel to many of them as well. That's a surprise I'll spring on you later! To see more of my work, head over to my portfolio page here and have a fantastic day! Cheers, Kelly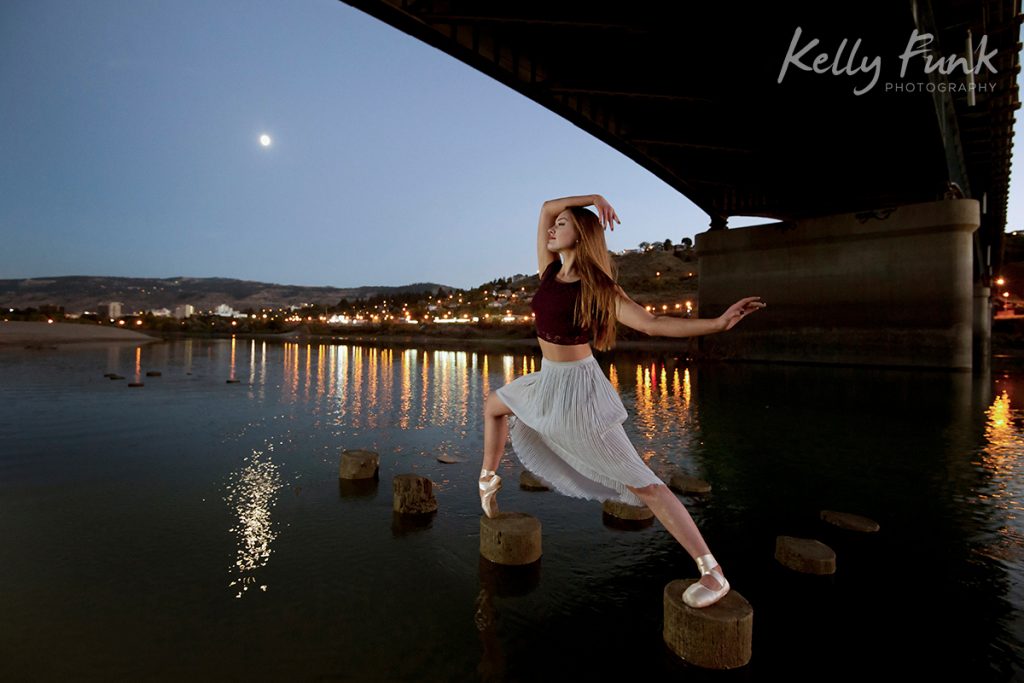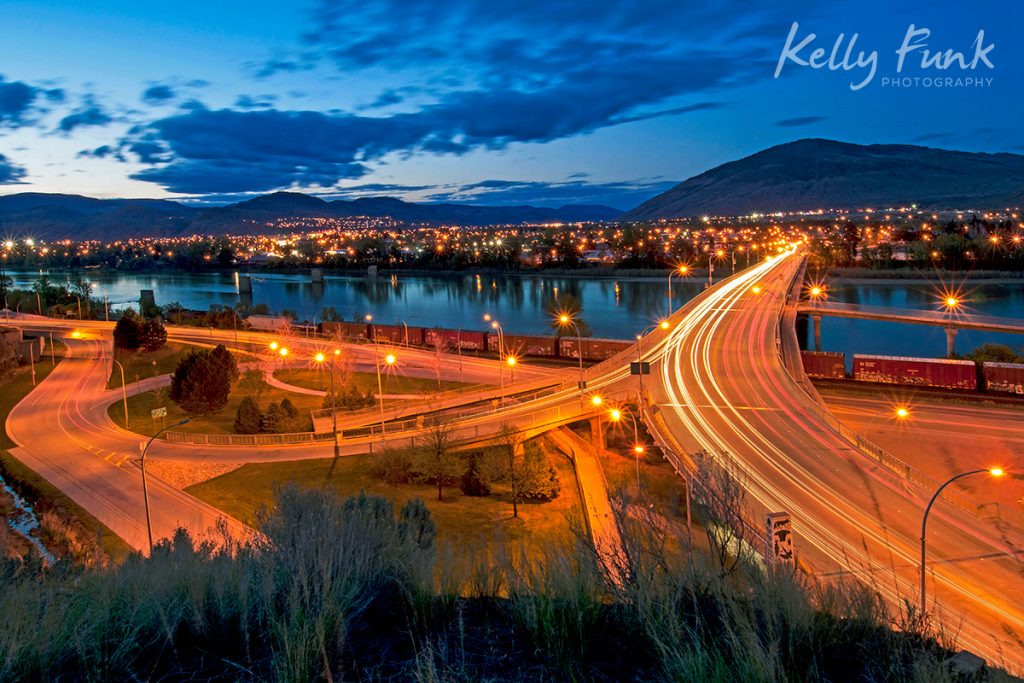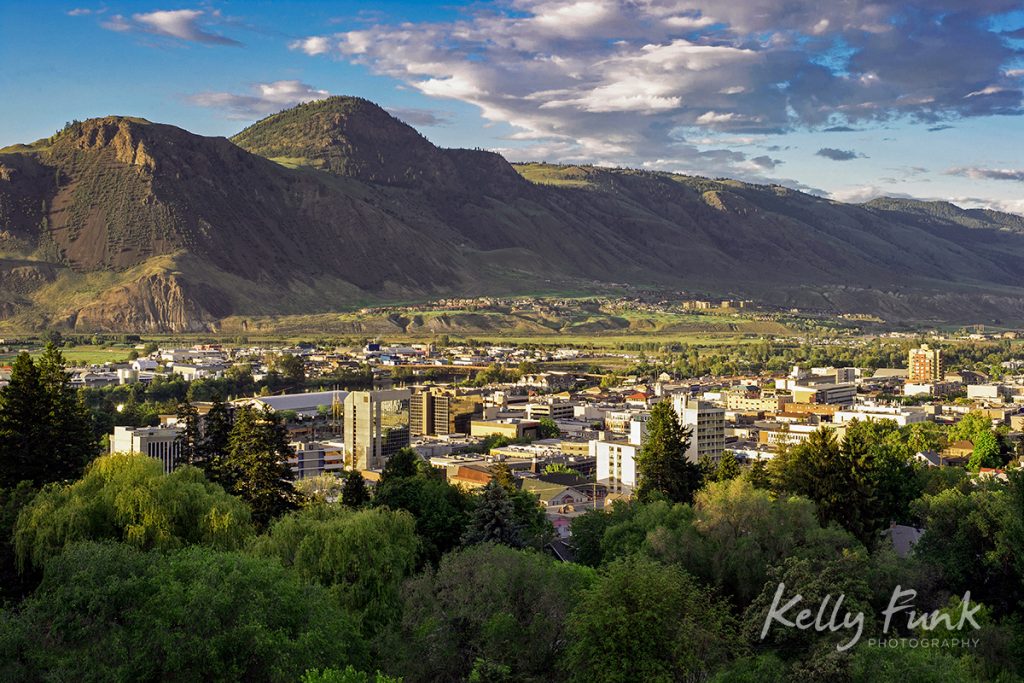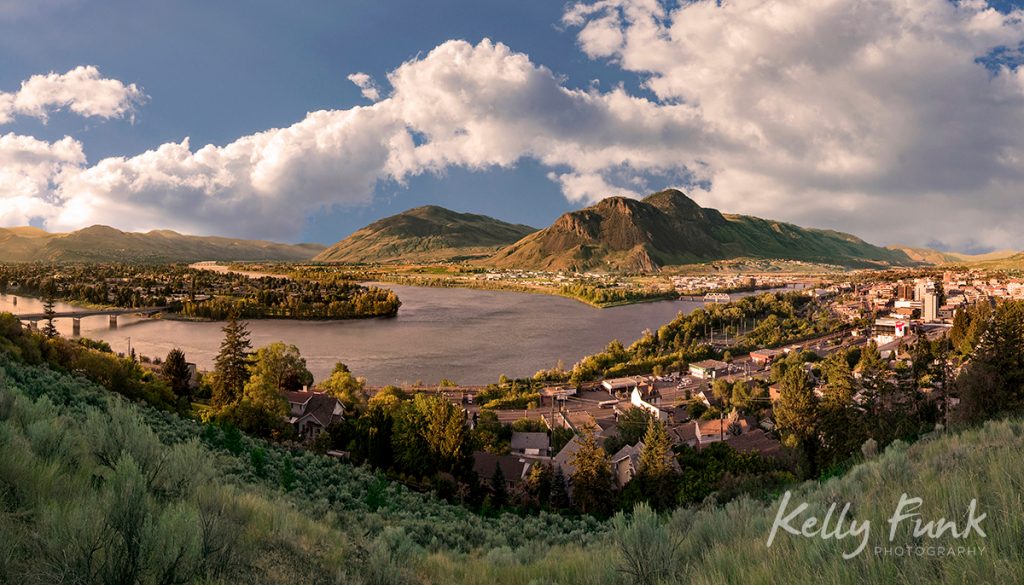 ** A brief history of Kamloops taken directly from Wikipedia. The first European explorers arrived in 1811, in the person of David Stuart, sent out from Fort Astoria, then still a Pacific Fur Company post, and who spent a winter there with the Secwepemc people, with Alexander Ross establishing a post there in May 1812 – "Fort Cumcloups".
The rival North West Company established another post – Fort Shuswap – nearby in the same year. The two operations were merged in 1813 when the North West Company officials in the region bought the operations of the Pacific Fur Company. After the North West Company's forced merger with the Hudson's Bay Company in 1821, the post became known commonly as Thompson's River Post, or Fort Thompson, which over time became known as Fort Kamloops. The post's journals, kept by its Chief Traders, document a series of inter-Indian wars and personalities for the period and also give much insight to the goings-on of the fur companies and their personnel throughout the entire Pacific Slope.
Soon after the forts were founded, the main local village of the Secwepemc, then headed by a chief named Kwa'lila, was moved closer to the trading post in order to control access to its trade, and for prestige and security. With Kwalila's death, the local chieftaincy was passed to his nephew and foster-son Chief Nicola, who led an alliance of Syilx (Okanagan) and Nlaka'pamux people in the plateau country to the south around Stump, Nicola and Douglas Lakes.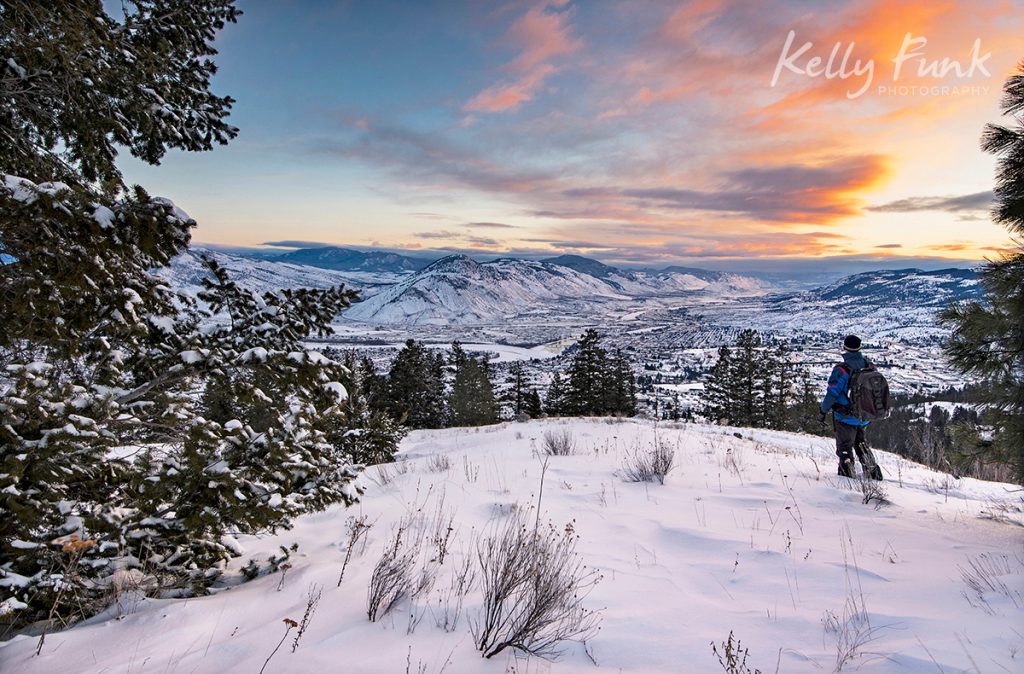 Relations between Nicola and the fur traders were often tense, but in the end Nicola was recognised as a great help to the influx of whites during the gold rush, though admonishing those who had been in parties waging violence and looting on the Okanagan Trail, which led from American territory to the Fraser goldfields. Throughout, Kamloops was an important way station on the route of the Hudson's Bay Brigade Trail, which connected Fort Astoria with Fort Alexandria and the other forts in New Caledonia to the north (today's Omineca Country, roughly), and which continued in heavy use through the onset of the Cariboo Gold Rush as the main route to the new goldfields around what was to become Barkerville.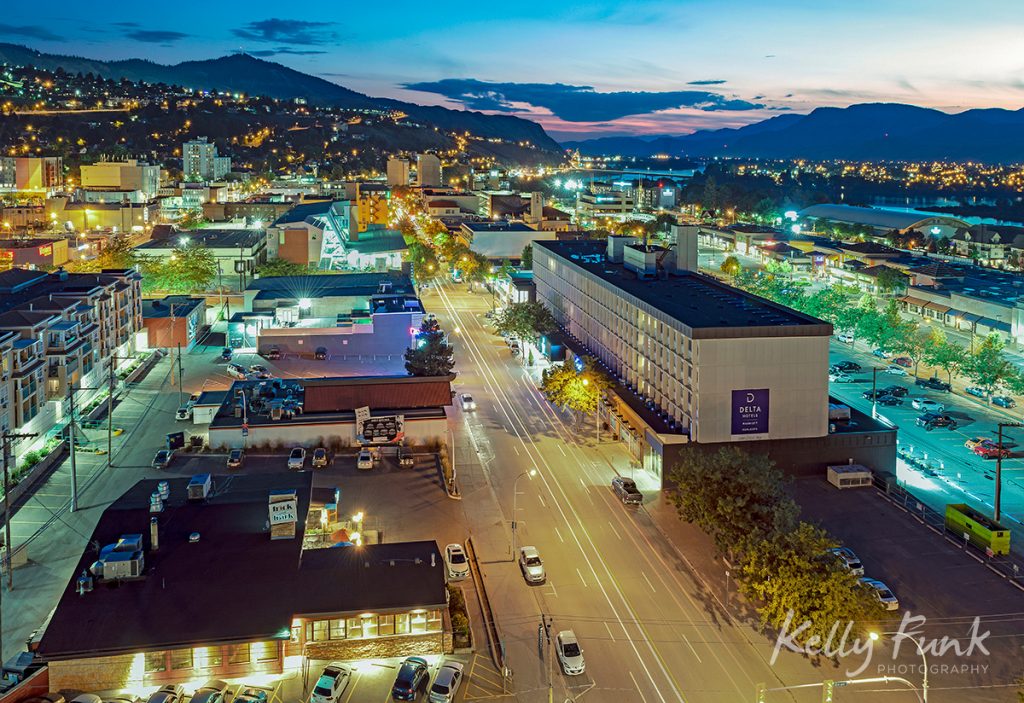 The gold rush of the 1860s and the construction of the Canadian Pacific Railway, which reached Kamloops from the West in 1885, brought further growth, resulting in the City of Kamloops being incorporated in 1893 with a population of about 500. The logging industry of the 1970s brought many Indo-Canadians into the Kamloops area, mostly from the Punjab region of India. In 1973, Kamloops annexed Barnhartvale and other nearby communities.