I've been wanting to produce this particular blog for years actually, but I was always left with the feeling that I needed more visual content to be able to encompass at least a solid portion of the nuance, character and layers the Lac du Bois Grasslands area holds. The sheer beauty and diversity of topography and climate in a relatively small area like this is quite astounding, and I personally think it visually epitomizes all that Kamloops has to offer. By this I mean that in a very short time you are taken from the sage, cactus and hoodoo featured shores of Kamloops Lake into the lowland pines and sweeping grasslands, and finally into the mixed evergreens and rugged cliffs near Lac Du Bois. I've visited most areas of Lac Du Bois on countless occasions; each time coming away with a different story and set of emotions. It is truly a place to recalibrate and energize. I've put together a set of images captured from as long ago as 13 years below that I hope does some justice to this amazing place. I've included all seasons and examples from a good portion of the elevation changes with both landscapes and a bit of wildlife. Below, there's also some BC Park information and an area map showing the boundaries.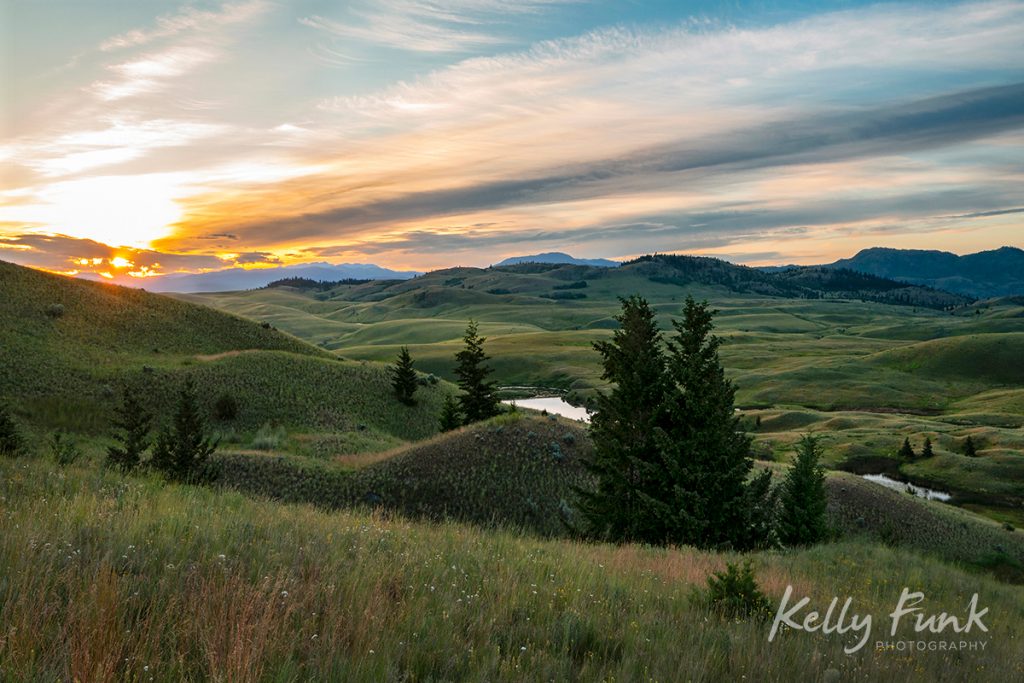 Taken directly from the BC Parks website, here's some pertinent information and a description:  Sweeping grassland vistas, spectacular cliffs and canyons, cool, dry forests, secret ponds and small lakes await the visitor to the newest grasslands protected area in the province. It rises north and westward from the hot, dry Thompson valleys through three grassland communities to the forested hills above. Nowhere else in western North America will you find these grassland communities in such close proximity to each other.
Special Feature: This protected area fulfills a very important conservation role in representing the Thompson Basin and Northern Thompson Uplands Ecosections. This protected area contains complex geology, a mixture of grasslands and forest types, a highly differential set of topographical features and soils and a variety of cultural uses combining to produce an area of notable diversity.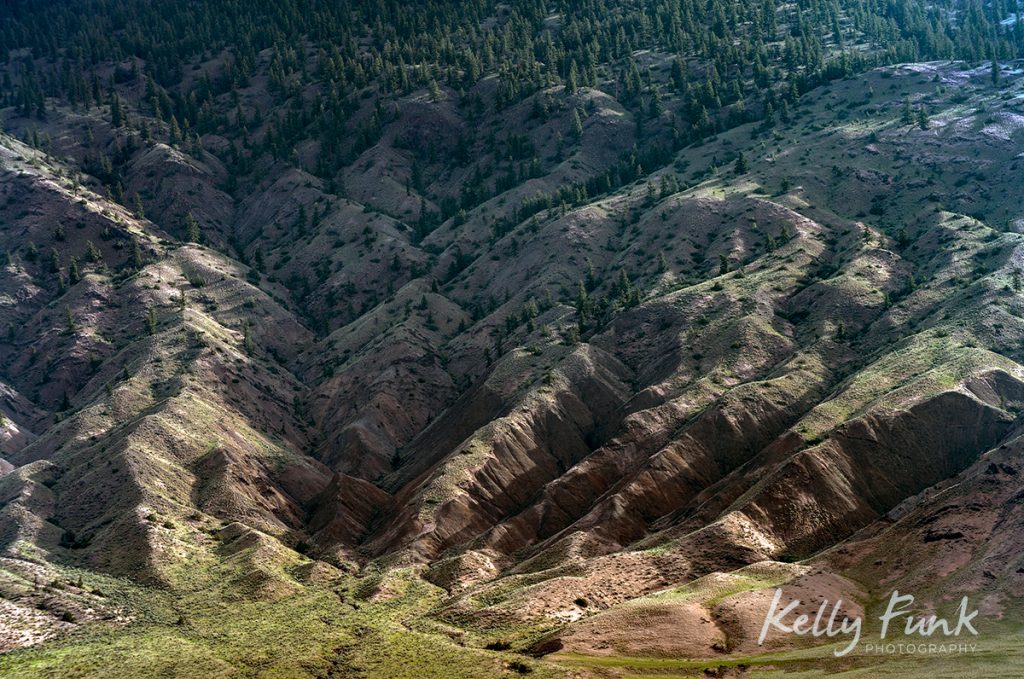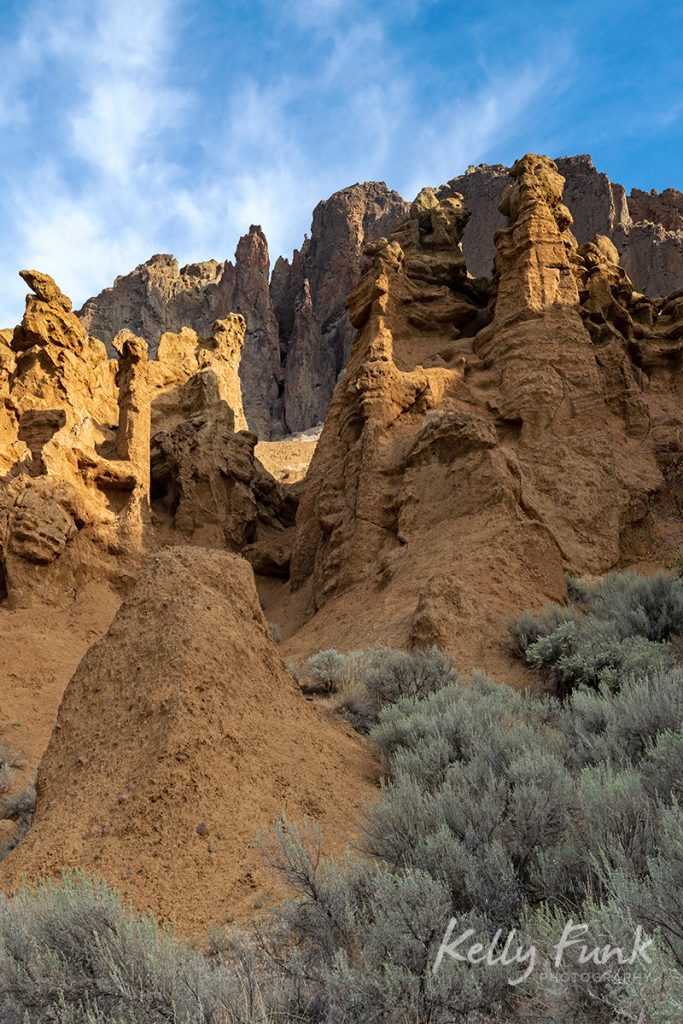 Spring comes early to the lower hot, dry slopes with plants responding to the short, moist season. In contrast, the upper grasslands and forests are not in full bloom until early June when brilliant yellow sunflowers wash the hillsides. Beyond the grasslands, ancient ponderosa pines in a sea of bluebunch wheatgrass give way to groves of trembling aspens and open Douglas-fir forests. California bighorn sheep, mule deer, moose and waterfowl are common residents and visitors to the protected area, while the western rattlesnake, sharp-tailed grouse and flammulated owl live more secretive lives within its boundaries.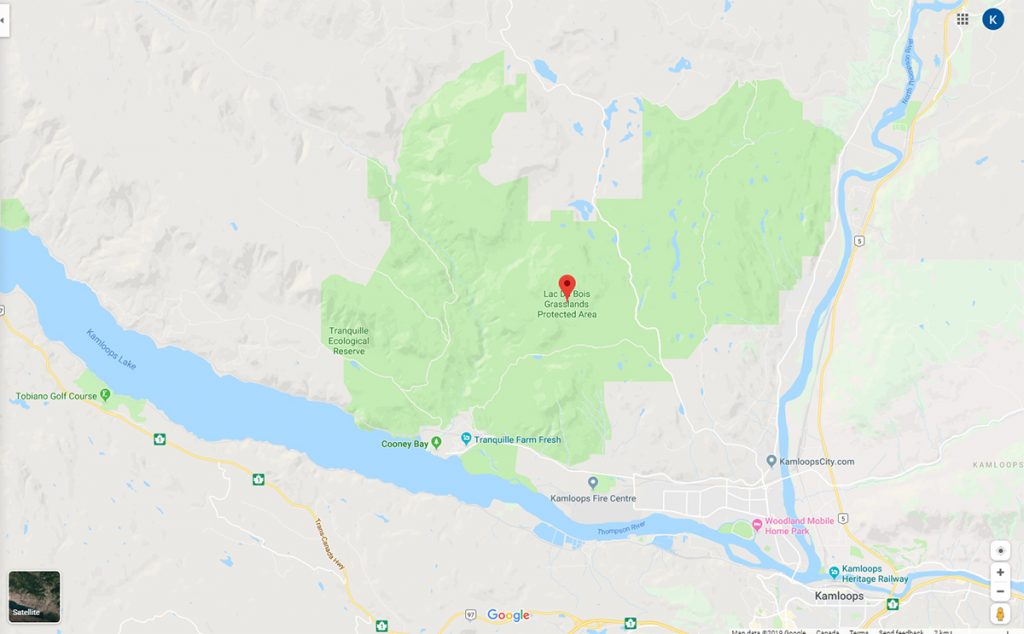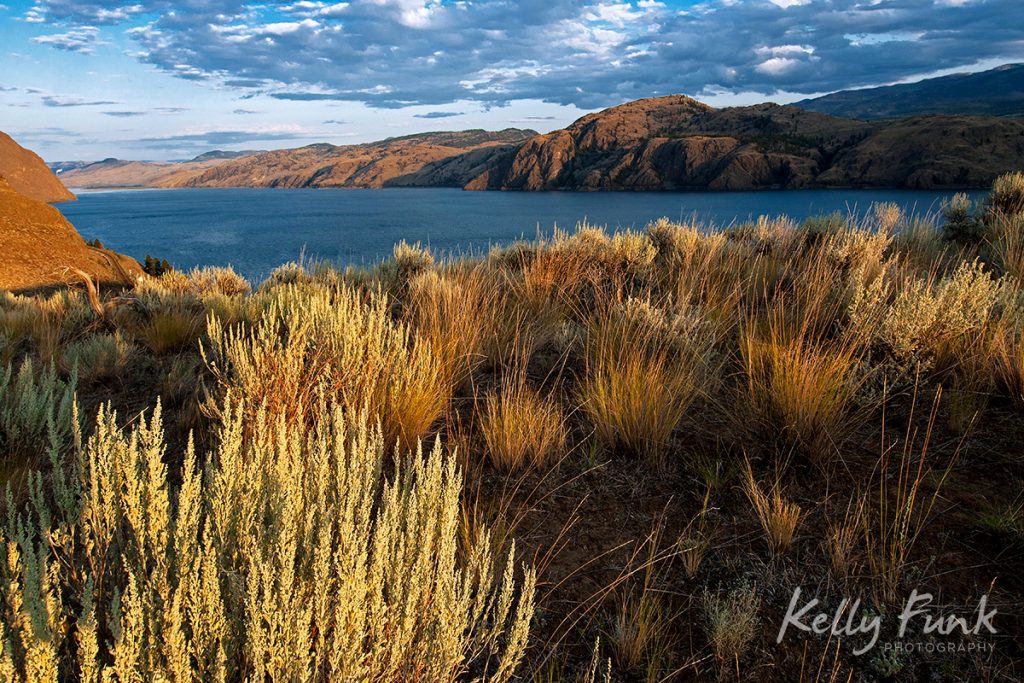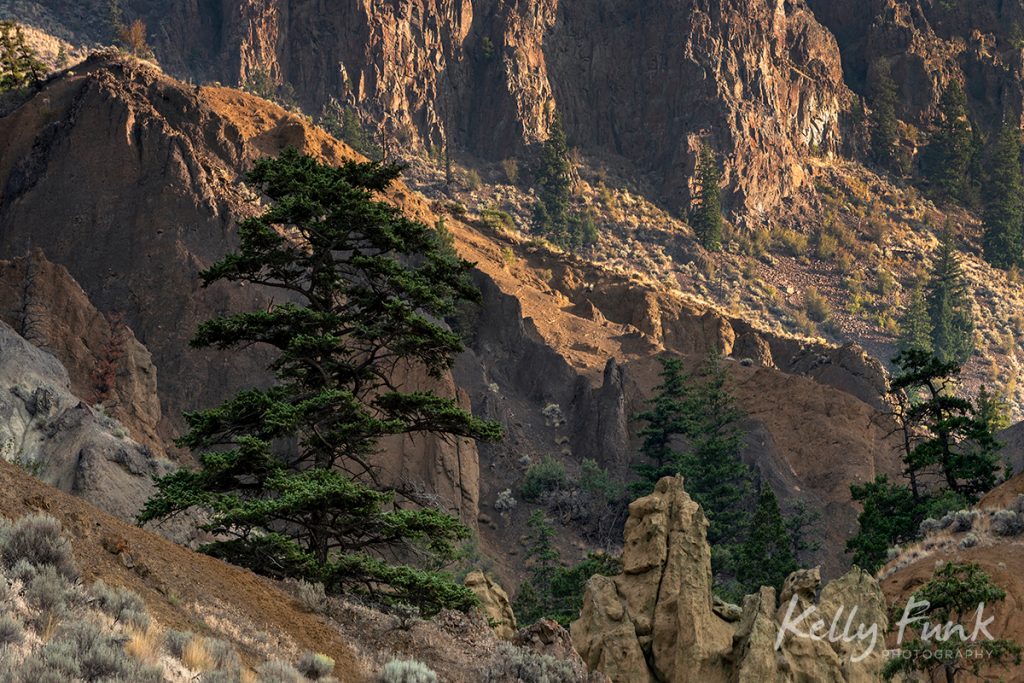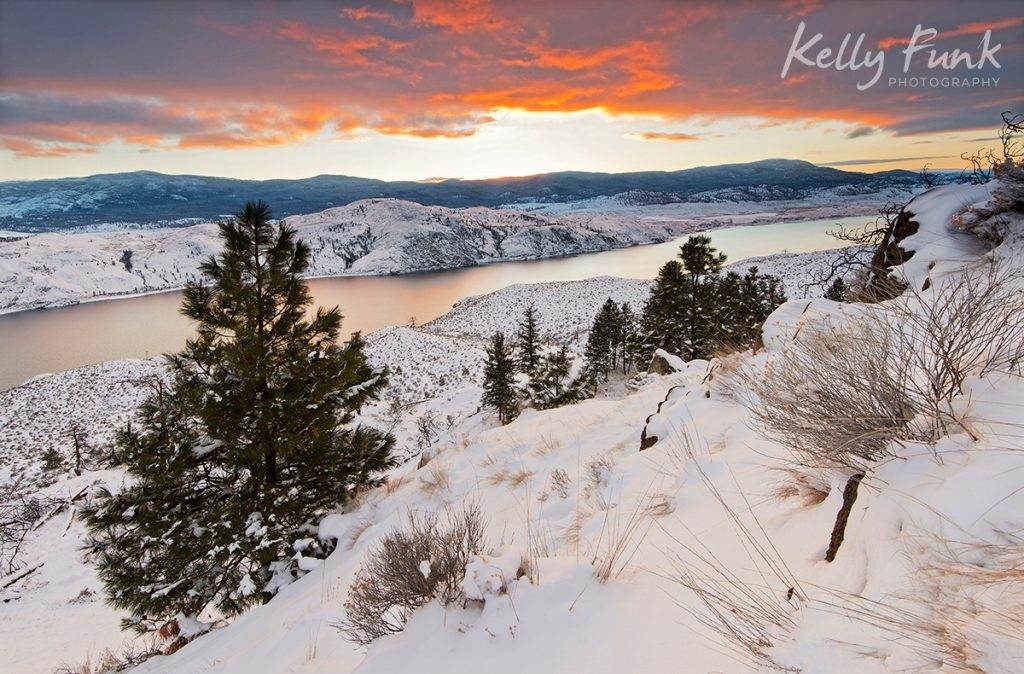 Lac du Bois Grasslands Protected Area is your protected area. We hope you will visit it often and enjoy the values for which it was established. BC Parks is looking to the local community and other users for their support in managing this fragile area.Protected Area Size: 15,712 hectares
Other important information can be found on this website, ranging from allowed activities, maps, nature and culture – http://www.env.gov.bc.ca/bcparks/explore/parkpgs/lacdubois_grass/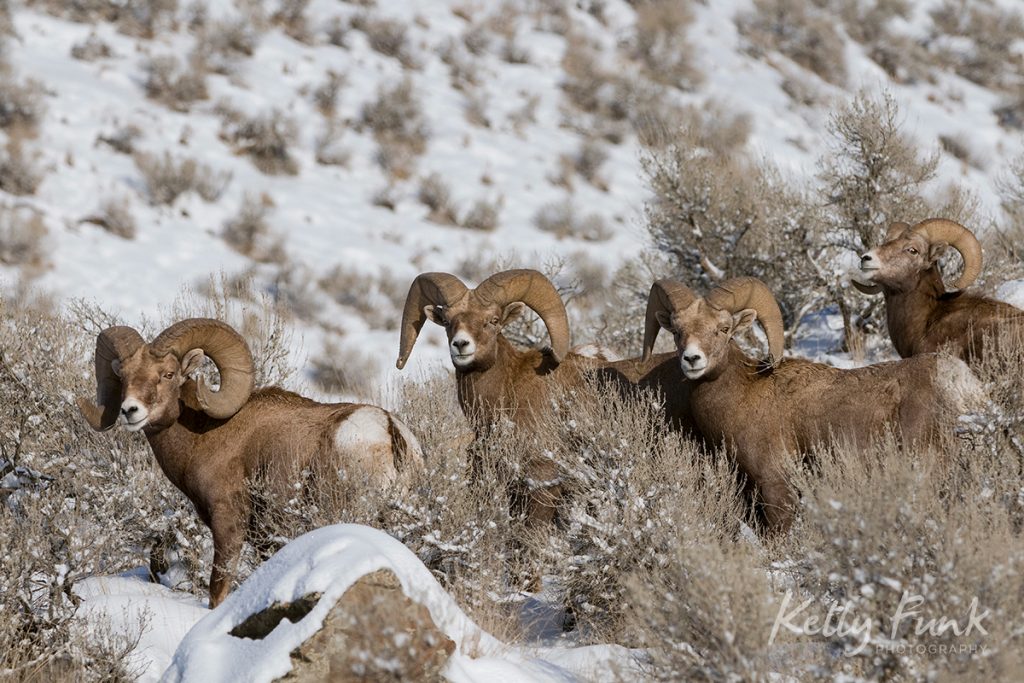 There is so much to see and experience here, and I dare anyone to spend at least a whole day and not come away with a positive emotional connection of some kind.; we are truly blessed to have the grasslands as our own backyard. Enjoy the rest of the images below and to see more of my work, visit my website portfolio here. Cheers and happy exploring! Kelly