This being the last day of 2015, I was always going to have some solid memories of this shoot while working at the 'Top of the World' at Sun Peaks for Tourism Sun Peaks and Sun Peaks Resort.  The shoot itself was something I had conceptualized and thought about for quite a while.  The Marketing Manager, Christina Antoniak was gracious enough to listen to my ideas and quickly put it in play with the staff and even the President of TSP, Christopher Nicolson (who is the model as well in the shots).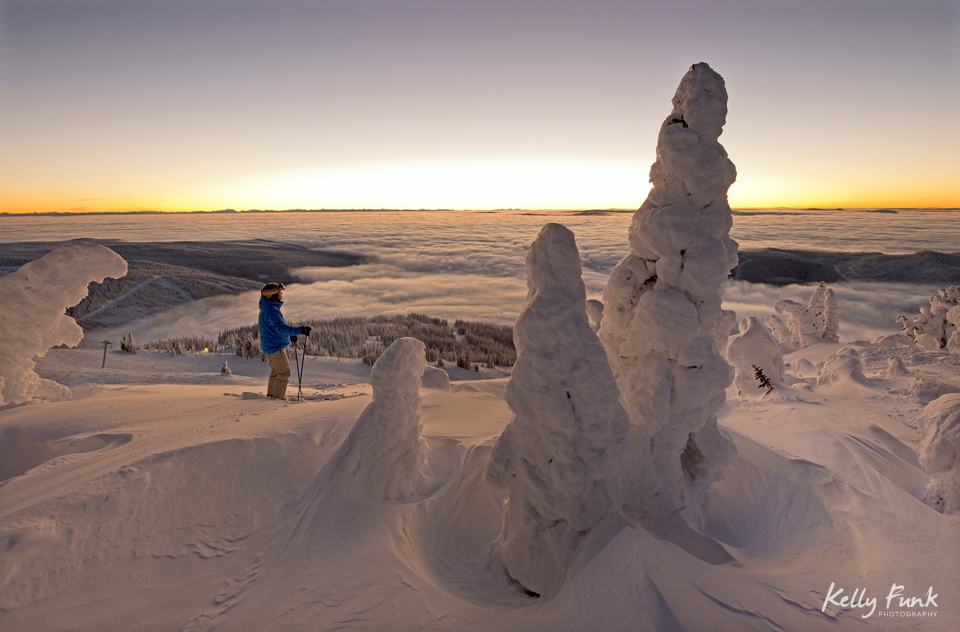 The plan was simple, get our butts to the top of the Burfield chair before sunrise, hope for fantastic weather (which we had been watching for a while), make sure we had some surreal looking 'snow ghosts' and work like mad men until the magic light faded.  Easy right? Lol.
We met at the Village Day Lodge just past 0630, signed my waiver form in case I had a stroke watching the brilliance of the sun rise, or heaven forbid fell into a tree well and damaged my gear (the second option being far more perilous) After that we joined the lift crew, Barney and Sam on their snowmobiles and took off in the pitch dark, -16 temps and falling snow.  I know, it sounds like a nasty start right?  Now it may sound cold at -16 when you're ripping up the hill at 40km/hr but the fact that I couldn't breathe unless I tucked my chin behind the driver's back should clarify things!  But as we made our way up, toughing it out and having fun despite the cold we magically came out over the valley cloud and that's when I knew we were in for something special.  The temperature immediately warmed up significantly, the moon was burning a hole in the steel blue sky and almost drowning out the stars that were sprinkled over the horizon like diamonds.  To say that it was anything short of absolutely awesome would be a massive insult to nature that morning; put simply it was powerful.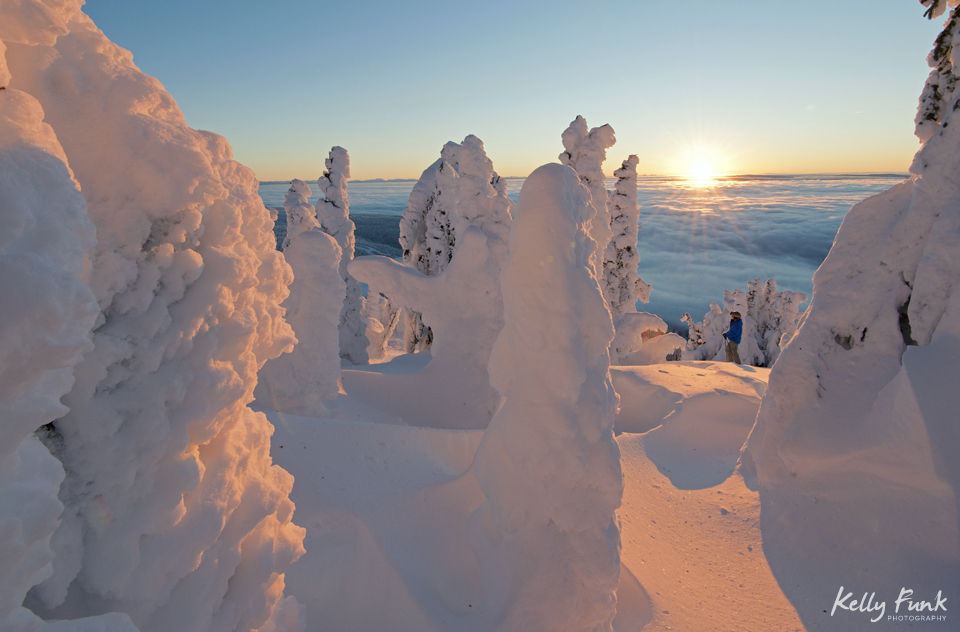 Before we left the village I was decked out with very warm gear, hand warmers, the works.  When we reached the top, about 8 minutes later, I took my gloves off and never put them back on…It was an inversion that I truly welcomed.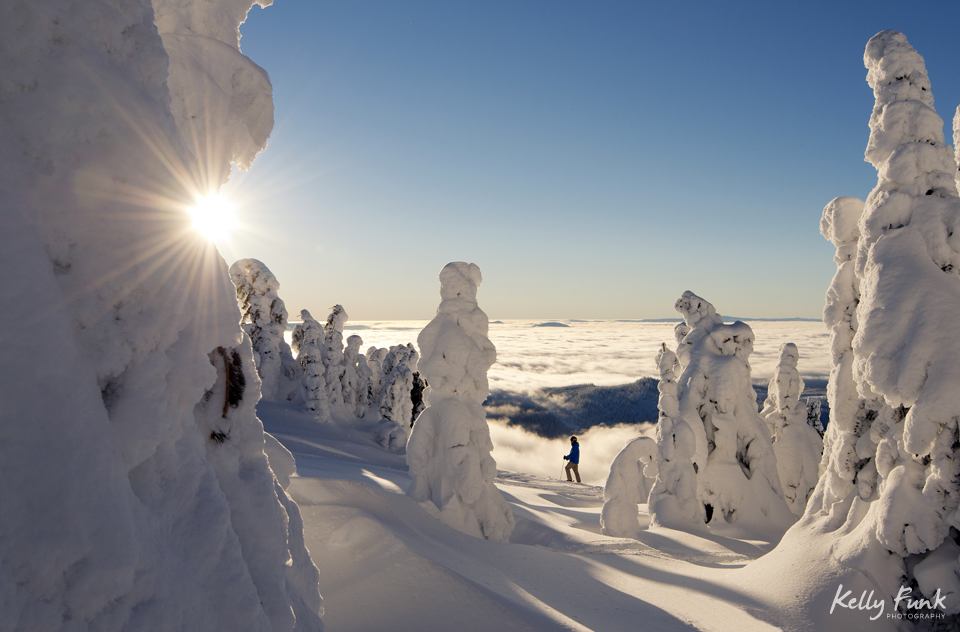 From here Christopher and I quickly scouted, made some mental notes and went to work.  Funny how this panned out, saving one of, if not the best commercial/tourism gig until the final day of 2015.  It might be a hard one to beat!  Note how the warmth and tones change significantly in such a short time as the sun rose.  This is why you can't be late for something as epic as this.
To see more of my work go to my portfolio here
Cheers and Happy New Year 🙂