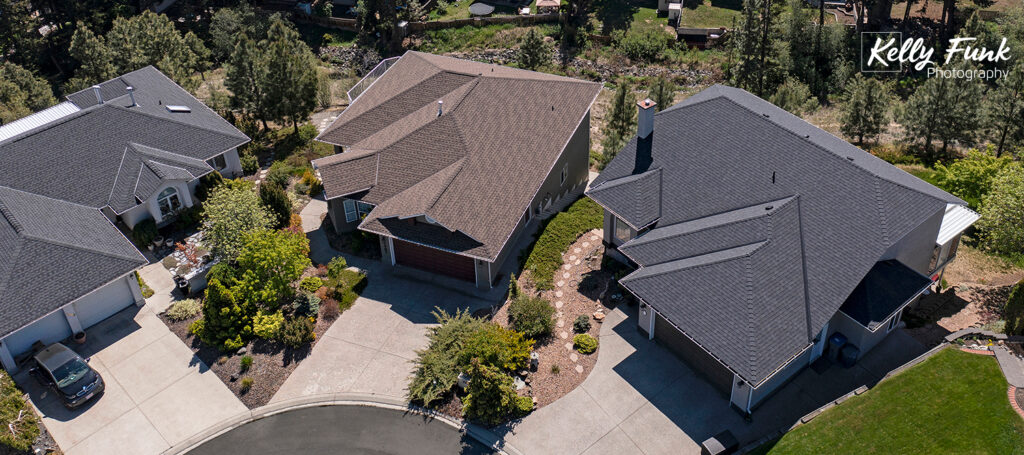 My client, River City Roofing, a family owned business servicing the Kamloops, Sun Peaks and TNRD since 2016 contacted me recently for new marketing imagery. They were looking for an aerial portfolio that showcased and represented the diversity of their services and products.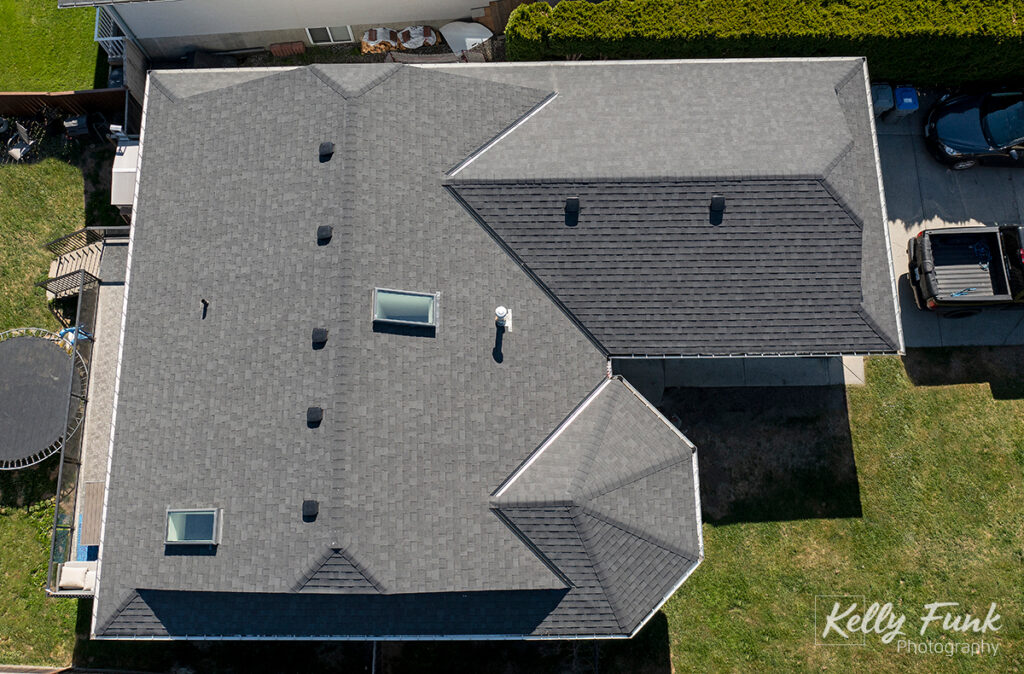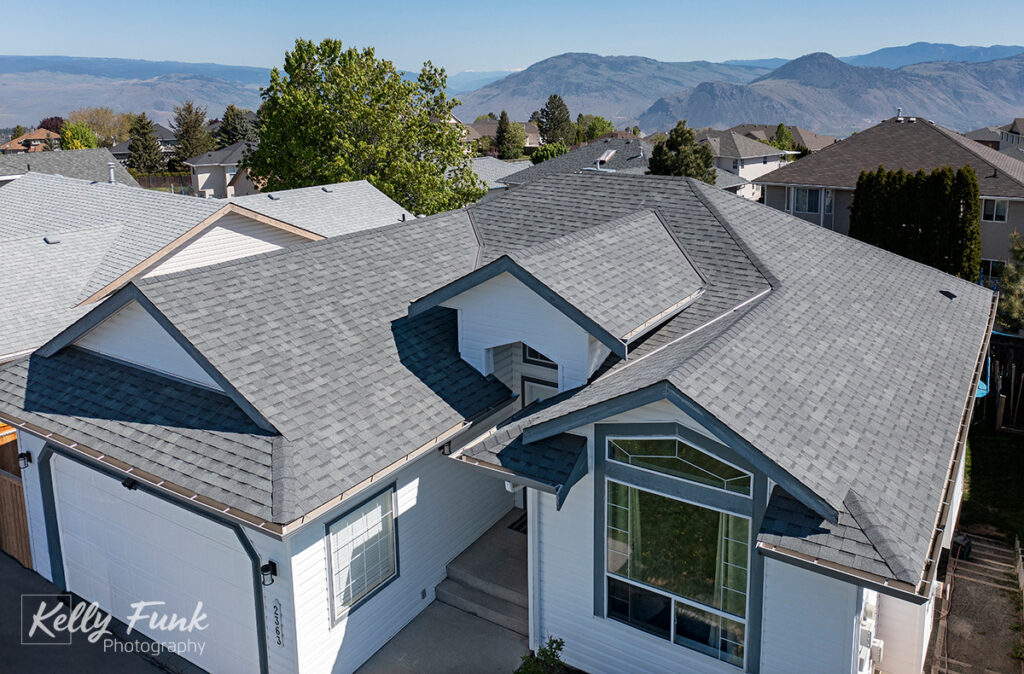 Aerial focus
Over the years I've had numerous commercial and residential projects that included roofing; just not one that focused entirely on roofs. So, I thought this would be refreshing to look at a different approach for a client needing fresh advertising. Their goal was to create a detailed aerial portfolio to be used in a number of marketing campaigns. RCR's focus is on residential properties, however they list commercial projects and re-roofing as well. They deal with a number of types of roofing materials, including: Cedar conversion and designer shingles and a number of metal and rubber shingles as well. They have a BBB (Better Business Bureau) rating of A+.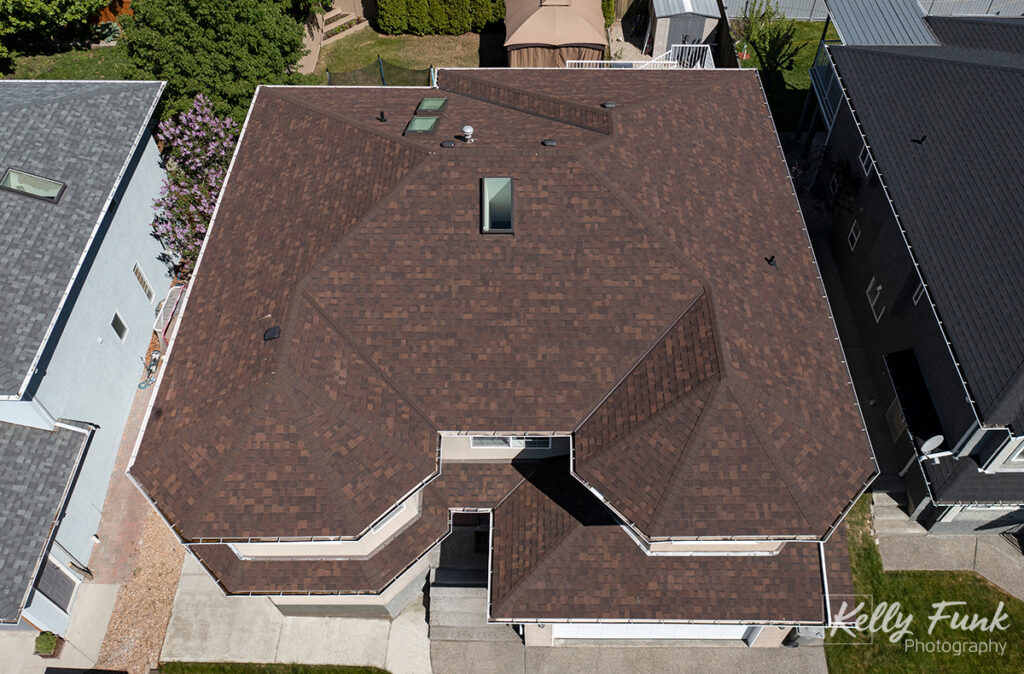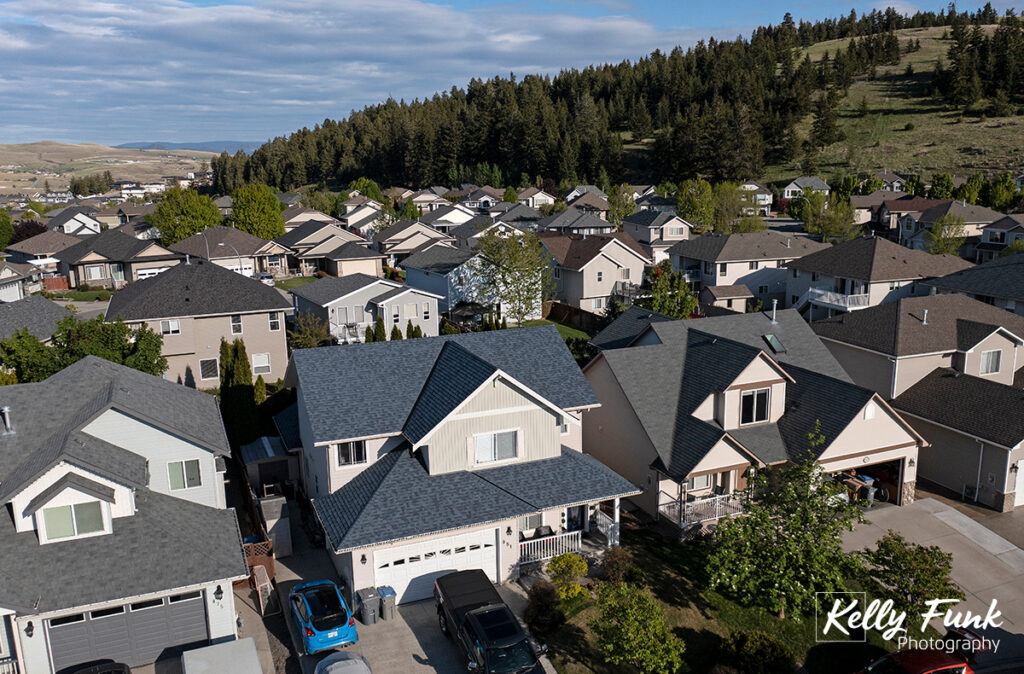 Coordinated effort
David Hinton, owner and project manager of River City Roofing and I met in the morning of our shoot day, starting in the Dallas area and worked our way into upper Sahali and Aberdeen. In all we covered a total of 8 homes, each having its own character and complexities of roof.
This was a very interesting project to be a part of. As mentioned I had not had a project with the sole focus of roofing. But, at the end of the day the same principles still applied, and I felt I was able to bring my brand and feel to the finished product. Enjoy the remainder of the imagery below.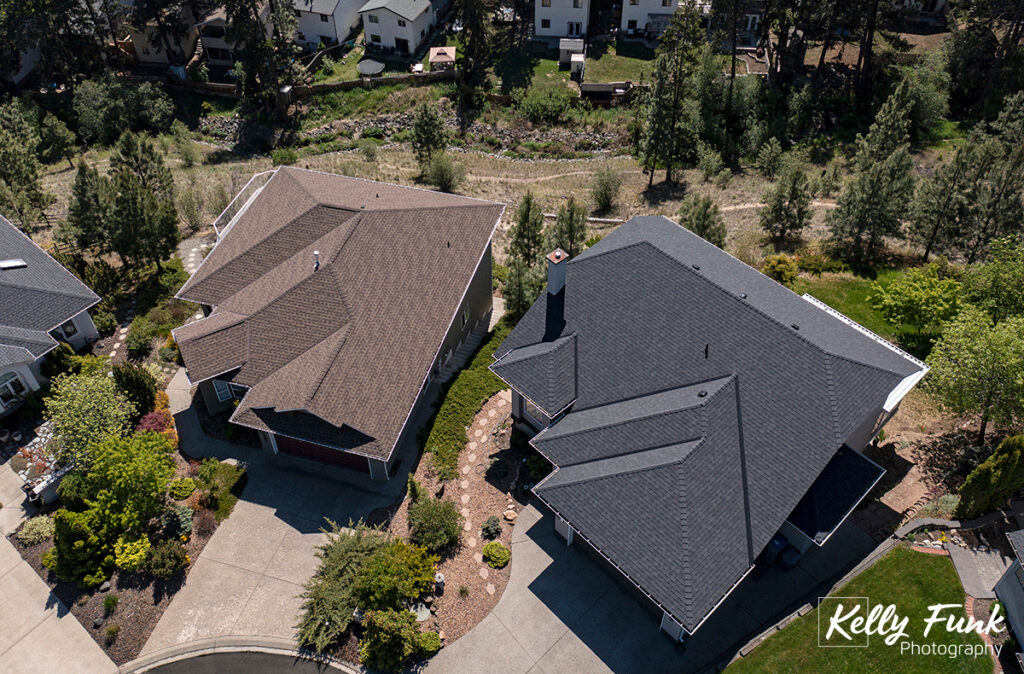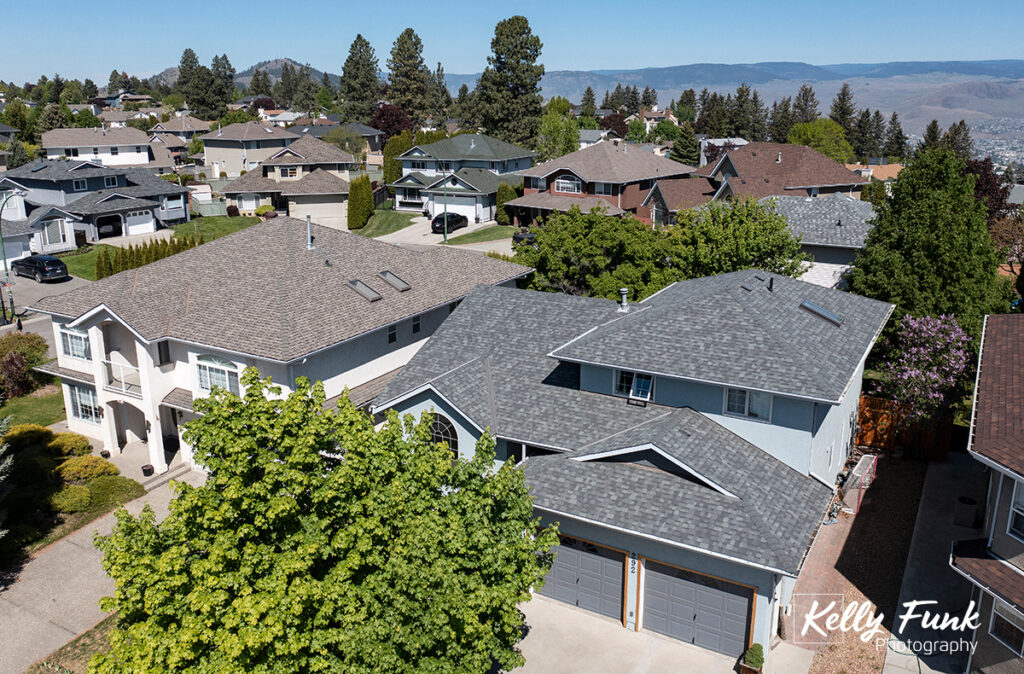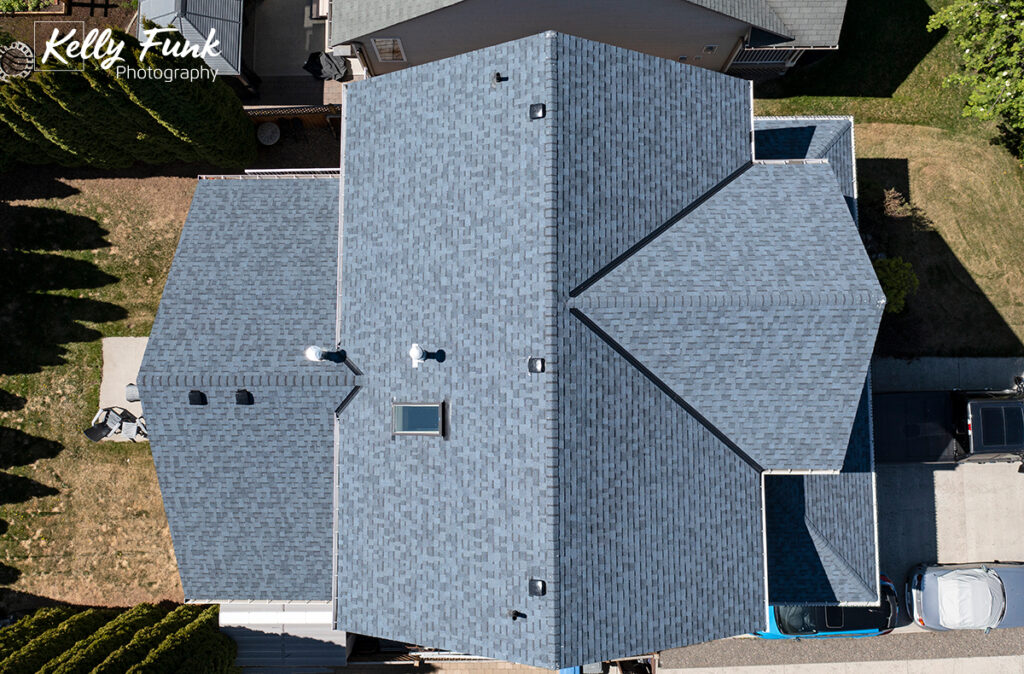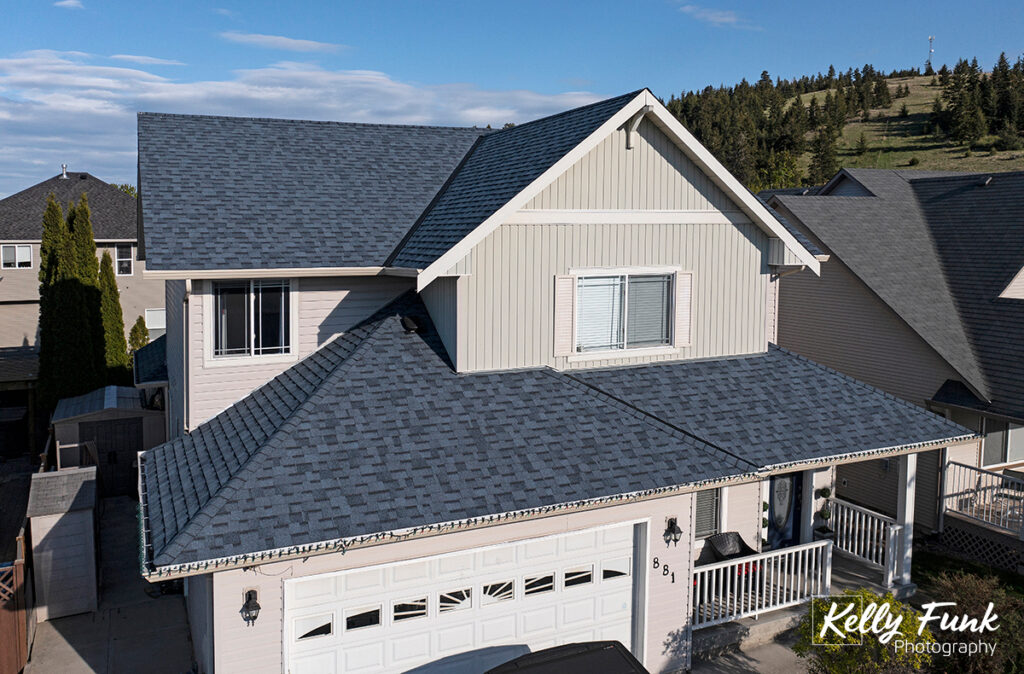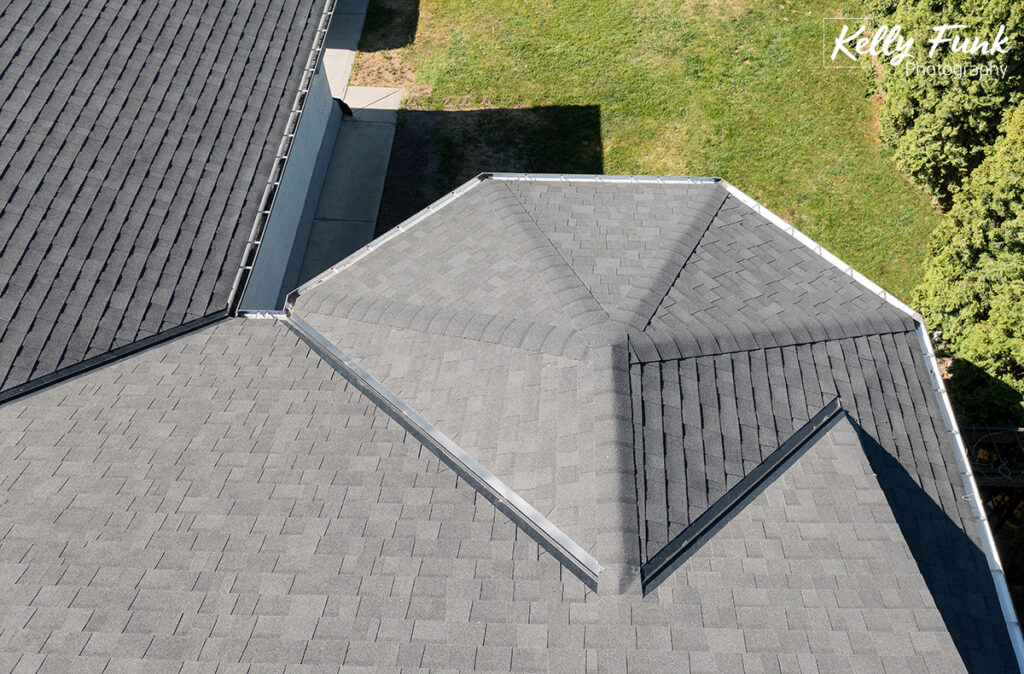 To see more of my work, head over to my website portfolio here. Cheers, Kelly